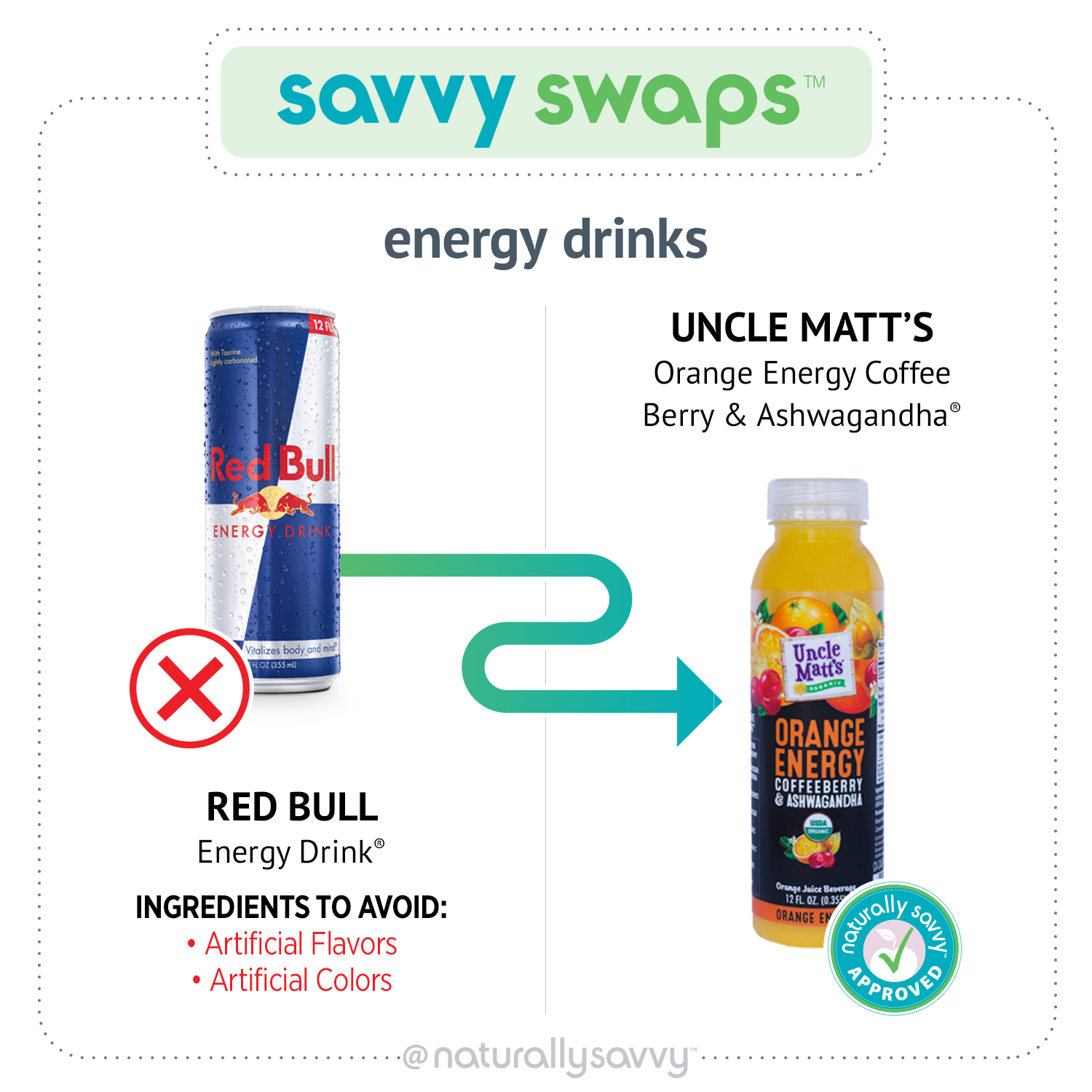 Thinking about grabbing a Red Bull for a quick burst of energy? Caffeine can leave you with the jitters plus the artificial flavors and colors are on our no-go list. Better known as the Scary Seven. We prefer the natural ingredients in Uncle Matt's Orange Energy. Like the Coffeeberry Coffee Fruit Extract and Ashwagandha known for it's adaptogenic properties and how it can enhance both physical and cognitive function. A real win!
See more Savvy Swaps.
Subscribe to our newsletter to keep up to date on the latest healthier choices.