Conventional – Kellogg's Rice Krispie Treats
Ingredients: Toasted rice cereal (rice, sugar, salt, high-fructose corn syrup, malt flavoring, niacinamide, reduced iron, riboflavin, folic acid), marshmallow (corn syrup, sugar, gelatin, natural and artificial flavor), fructose, margarine (vegetable oil [soybean, palm, and palm kernel oil with TBHQ for freshness], water, natural and artificial butter flavor [contains milk], DATEM, acetylated monoglycerides, BHT [preservative], vitamin A palmitate, vitamin D), corn syrup solids. Contains 2% or less of each of: dextrose, glycerin, salt, pyridoxine hydrochloride (B6), thiamin hydrochloride (B1), soy lecithin.

High-Fructose Corn Syrup: HFCS is made by breaking down cornstarch into glucose, and then breaking it down even further to produce a high concentration of fructose, resulting in a thick, clear syrup. The corn from which cornstarch is produced is genetically modified,and the three enzymes needed for this process (alpha-amylase, glucoamylase, and glucose isomerase) are genetically engineered,. Unlike glucose, fructose does not chemically notify the body when you are full, creating a link to overeating.

TBHQ:  TBHQ is a petroleum-based food grade antioxidant used to preserve fats in processed food. It is also used in perfume.
Naturally Savvy Approved TM – Glenny's Brown Rice Marshmellow Treats – Vanilla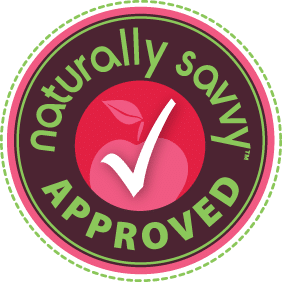 Ingredients: Organic whole grain brown rice, organic marshmallow recipe (organic brown rice syrup, organic evaporated cane juice, organic guar gum, sea salt), organic palm oil, vegetable glycerol, organic rice brown extract, organic vanilla flavor.

The bottom line is:  Snap Crackle Pop is exactly what happened to our bubble when we read the ingredients of Rice Krispie Treats. These treats are clearly designed for children, but the ingredients list reads like a chemistry experiment. Glenny's Brown Rice Marshmallow Treats may not taste exactly the same, but you can take comfort in the fact that they're made from organic ingredients and are free of HFCS, artificial flavors and harmful preservatives. But really, making your own is simple and a fun activity to do with the kids!