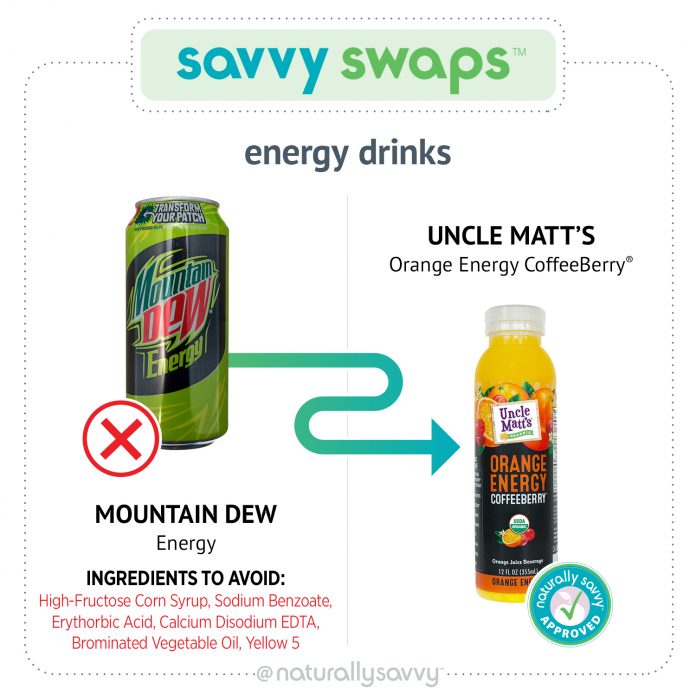 Before you "Do The Dew" you might want to reconsider. Reading food labels can give you a lot of insight into food and beverage ingredients. Here at Naturally Savvy we always recommend avoiding the Scary Seven. These include ingredients such as high fructose corn syrup, trans fats like brominated vegetable oil, and artificial colors and flavors. Uncle Matt's has a clean alternative which has simple ingredients that are easier to recognize and better for you. So if you need a pick me up, grab an Orange Energy from Uncle Matt's instead of Mountain Dew.
See more Savvy Swaps.

Subscribe to our newsletter to keep up to date on the latest healthier choices.