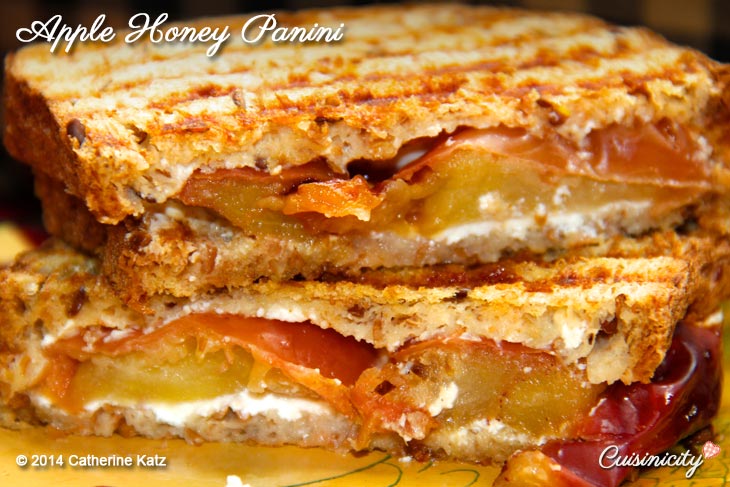 This is a simply delicious little panini! It's just made with Simply Cinnamon Apples, Greek yogurt and a little honey. But watch out: It's all in the ingredients you choose. I use wholegrain bread that is high in fiber, low in salt, low in sugar, and has no partially hydrogenated oils, naturally sweet cooked apples (no added sugar, they don't need it!), fat-free plain Greek yogurt and a little drizzle of natural honey (it doesn't need more than that). For a little added protein, fiber and healthy fat I like to add 2 tsp ground walnuts or almonds. It's a cinch to make if you have a small panini maker ready to go, and oh my goodness is it yummy!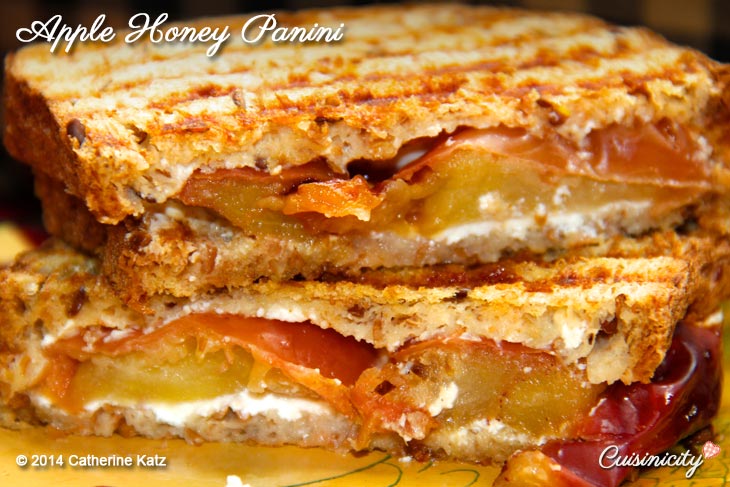 Ingredients
2 slices wholegrain bread*
2 Tbsp fat-free plain Greek yogurt
6 slices Simply Cinnamon Apples
Drizzle of honey (no more than 2 tsp)
2 tsp ground walnuts or almonds (optional)
Instructions
Preheat panini maker.
Spread each slice of bread with 1 Tbsp Greek yogurt.
Place the sliced apples on the bottom slice and drizzle the top slice of bread with a little honey.
Place the slice of bread with the yogurt/honey face down.
Put the sandwich in panini maker for 1-2 minutes (do not press)
This recipe originally appeared on Cuisinicity.com.