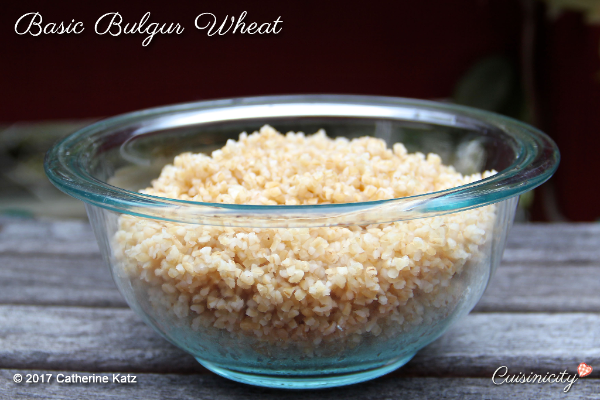 Bulgur Wheat has a wonderful light nutty taste! It is a staple in Middle Eastern and Mediterranean cuisine. It is a nutrient dense whole grain that is high in fiber and protein (but a little less than quinoa or Farro). It is one of my "go-to" side dish that is ridiculously quick to make: it takes all of 5 minutes! I also like to use bulgur wheat in my Stuffed Portabello Mushroom and my Mexican Stuffed Bell Peppers and my wonderful whole grain stuffing. Of course I love it in my Tabbouleh Salad.
I like to use Bob's Red Mills Golden Bulgur wheat (click here for package and nutritional panel) but you can also use red or dark Bulgur wheat with the exact same basic prep!
Cook time: 5 mins
Serves: 2 cups cooked
Ingredients:
1 cup bulgur wheat (dry)
11/3 cup water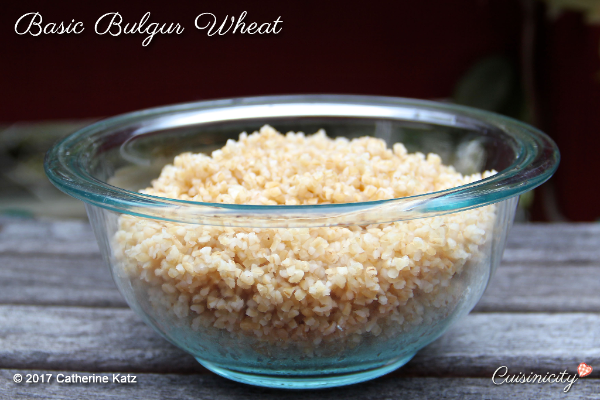 Instructions:
1. Bring the water to a boil in a small saucepan.
2. Add the bulgur wheat and cook, uncovered for 5 minutes.
3. Turn off the stove and cover for 5 minutes or until ready to serve.
This post originally appeared on Cuisinicity.com.