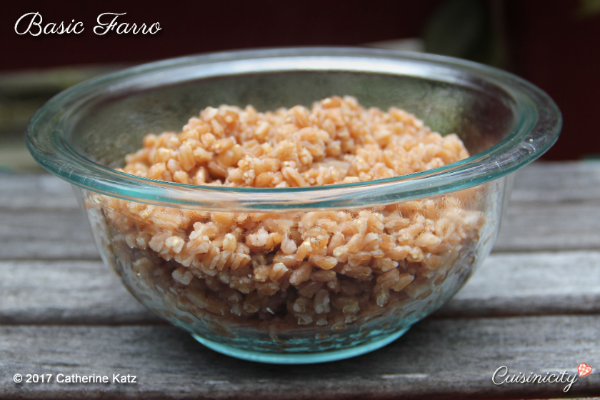 Farro (also known as spelt) is an ancient Mediterranean type of wheat that I love to use a lot in my salads, risottos, and my vegan burgers because of its rich earthy nutty flavor and perfect chewiness. I also love it simply as a side dish! It is high in fiber (higher than quinoa), high in protein (same as quinoa), and rich in essential vitamins and minerals.
I like to use Bob's Red Mills organic Farro (click here to see package and nutrition facts).
Ingredients
1 cup whole Farro (dry)
2½ cups water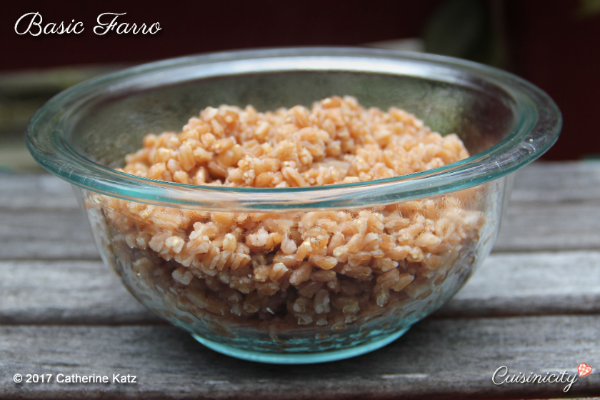 Instructions
1. Bring the water to a boil in a small saucepan
2. Add the farro and cook, uncovered, for 12 minutes (most of the water will have evaporated).
3. Turn off the stove and place a cover on top of saucepan, until ready to serve.
This post originally appeared on Cuisinicity.com.