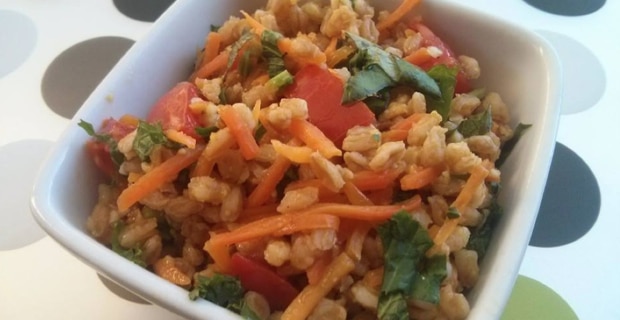 Farro is high in protein and fiber and is an excellent whole grain to help satiate the hungriest appetites. This dish is easy to prepare and is a great way to introduce farro to your diet.
Ingredients
1 cup farro
2 cups vegetable broth
1/4 cup lemon juice
2 tablespoons (or less) garlic, minced
6 leaves of basil, ribboned
3 large leaves of kale, ribboned
2 tomatoes, diced
1 carrot, julienned
salt, to taste
Read more about cooking with kale
Directions
Cook farro according to package directions using vegetable broth. Add lemon juice and garlic, and fold in basil, kale, carrots, and tomatoes.