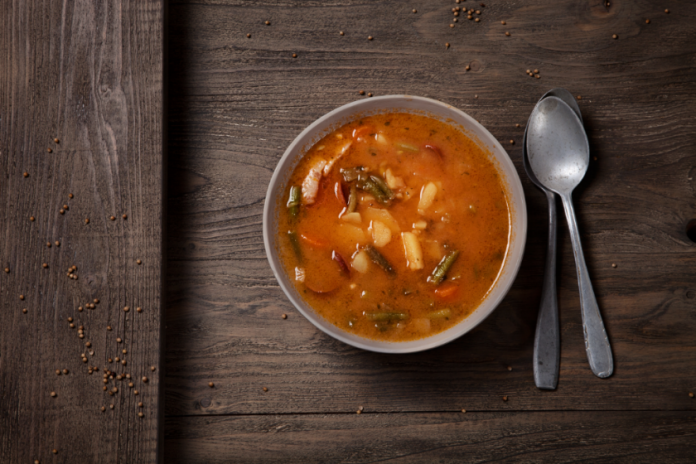 With fall and cooler temperatures around the corner, a hot bowl of soup could be just what we need. This organic beef vegetable soup is loaded with fresh vegetables like mushrooms and carrots, as well as delicious and fiber-packed lima beans.
Ingredients, Part 1:2 pounds organic stewing beef (cut into bite size pieces)
1 tablespoon Dijon mustard
Directions: Heat some olive or coconut oil in a large deep pot, and add the ingredients above. Mix and sear the beef.
Read more about the importance of organic meat
Once browned add the following:
Ingredients, Part 2:1 large white onion, thinly sliced
1 large sweet onion, cut into small pieces
3 cups of sliced mushrooms
2 turnips, peeled and cubed
2 parsnips, peeled and cubed
3 cups potatoes, quartered
12 oz mini carrots, halved
2 cups lima beans
1 tablespoon minced garlic
2 tablespoons ground sage
1 tablespoon celery salt
4 cups organic beef broth
4 cups organic chicken broth
4 cups organic veggie broth
8 cups of purified water
Directions: Heat on medium for at least 3 hours then simmer until ready to serve.