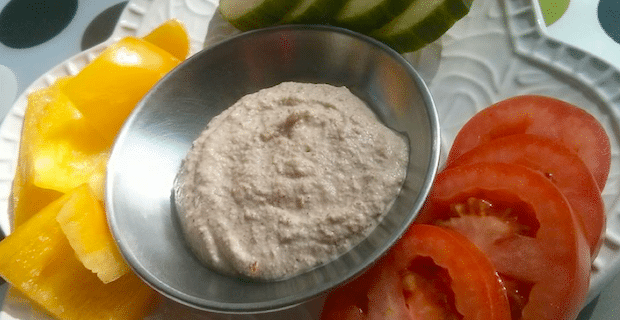 This Mediterranean diet-inspired dip is sure to keep your heart and your household happy. Almonds provide protein, fiber, and healthy fats, and with the health boosts that come with olive oil and garlic, this dip truly cares!
Ingredients
1 cup raw almonds, soaked overnight
¼ cup tahini
½ cup lemon juice
½ cup water
½ cup Ellyndale Organic Extra Virgin Olive Oil
6 garlic cloves
3 tbsp cumin
½ teaspoon pink Himalayan salt
Gluten free crackers
Assorted veggies
Read more about healthy fats that don't make you fat
Directions
Place all ingredients in a food processor and blend until smooth. Serve with veggies or Nut Thins, or use as a spread in sandwiches and wraps.
Image: Susy Von Der Ohe