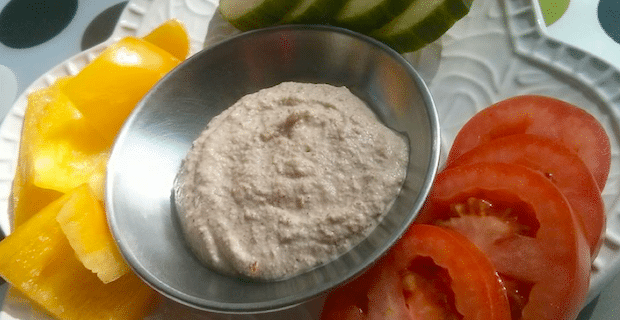 This Mediterranean diet-inspired dip is sure to keep your heart and your household happy. Almonds provide protein, fiber, and healthy fats, and are a delicious change-up from the traditional bean-based hummus. When you add in the health boosts that come with the olive oil, lemon juice, and garlic, you have a dip that truly cares! Surround a bowl of this hummus with colorful raw veggies for the perfect family and party snack.
Ingredients
1 cup raw almonds, soaked overnight
¼ cup tahini
½ cup lemon juice
½ cup water
½ cup Ellyndale Organic Extra Virgin Olive Oil
6 garlic cloves
3 tbsp cumin
½ teaspoon pink Himalayan salt
Gluten free crackers
Assorted veggies
Read more about healthy fats that don't make you fat
Directions
Place all ingredients in a food processor and blend until smooth. Serve with veggies or Nut Thins, or use as a spread in sandwiches and wraps.
Image: Susy Von Der Ohe