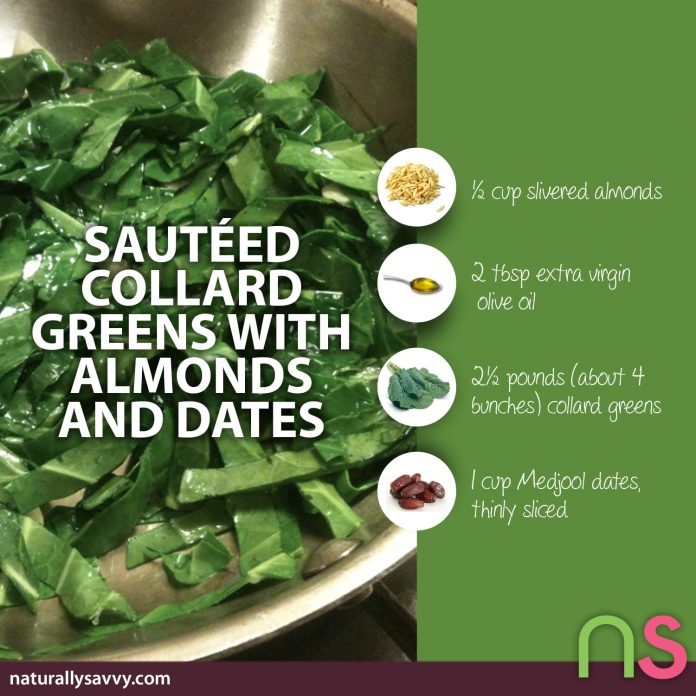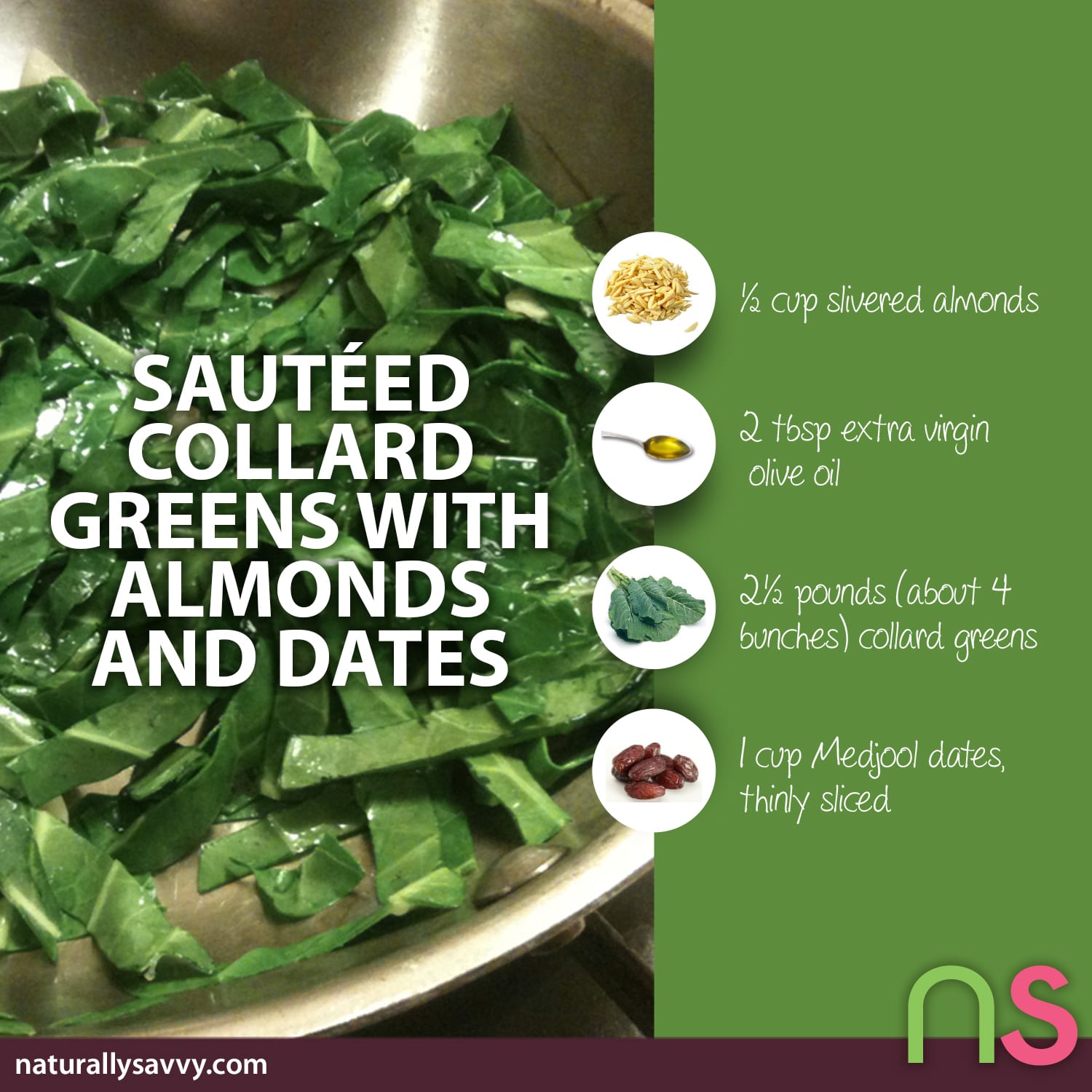 Sautéed Collard Greens Recipe with Almonds and Dates
Leafy green vegetables, like collard greens provide us with a host of healthy benefits. Rich in minerals like magnesium, potassium, and iron, greens provide B vitamins (folate in particular) and vitamins A, C, and K! Full of fiber, this great collard greens recipe is easy to eat and easy to digest!
Ingredients
1/2 cup slivered almonds
2 tablespoons Ellyndale extra virgin olive oil
2½ pounds (about 4 bunches) collard greens, stalks removed, leaves thinly sliced crosswise
1 cup Medjool dates, thinly sliced
Read more: Leafy Greens are Good for Digestion
Directions
Preheat oven to 375 F. Spread almonds on a rimmed baking sheet and toast until golden, about 5 minutes. Set aside. In a large skillet, heat olive oil over medium high. Add collard greens which should still be slightly wet from washing. Add dates. Toss occasionally until collards are tender, about 6 to 8 minutes. Serve sprinkled with toasted almonds.