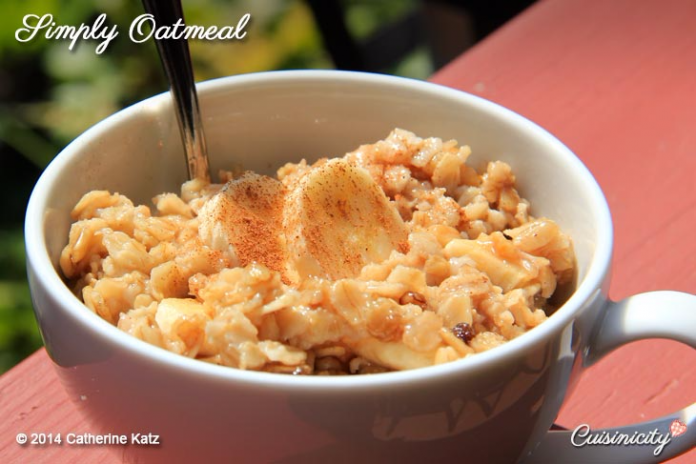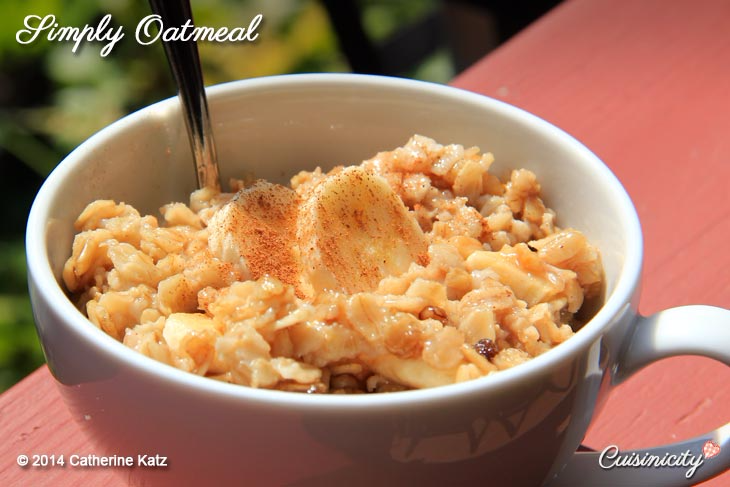 This is my son Gabe's favorite oatmeal every school day for breakfast! He is my growing boy-I swear he looks like he is growing an inch each day- and I feel good having his belly full with all that good fiber and protein to tackle the day. I make this simple oatmeal from scratch every morning, using plain rolled oats, before he goes to school and it literally takes 4 minutes.
There is no need to spend money on store-bought-flavored-instant oatmeal packets-even most of the organic natural brands that I love for their other products always add salt, which is absolutely unnecessary and don't end up really saving time. This is that quick and simple!
Ingredients
1 cup water
1/3 cup rolled oats (not the quick-cooking ones)
1 Tbsp dark brown sugar (optional)
fine ground walnuts
dusting of cinnamon
any sliced fresh or dried fruit (unsweetened)
Instructions
Bring water to a quick boil.
Add the rolled oats and let it boil uncovered for 1 minute (it will "foam", so lower the heat a little bit or just make sure it doesn't boil over).
Turn off the stove and cover for 3 minutes or until ready to serve.
Transfer to a bowl and sprinkle the brown sugar (if using), walnuts and cinnamon and top with any fresh sliced fruit and/or unsweetened dried fruit.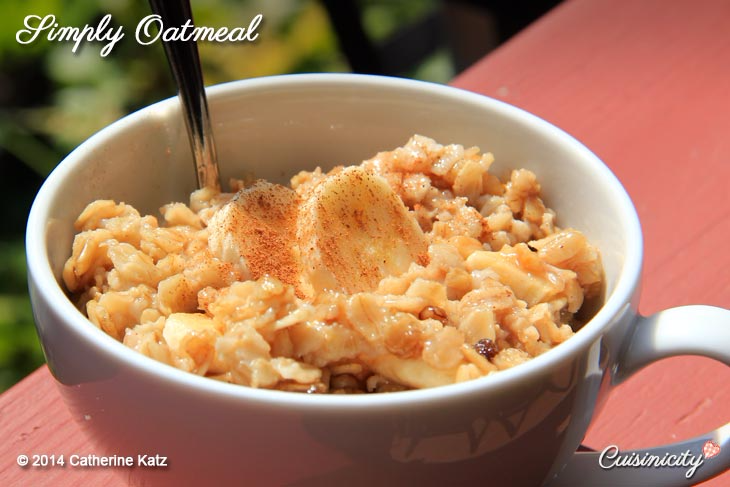 This recipe originally appeared on Cuisinicity.com.