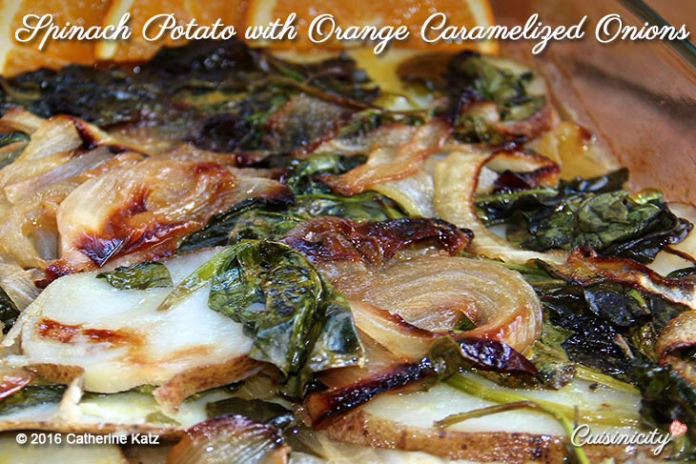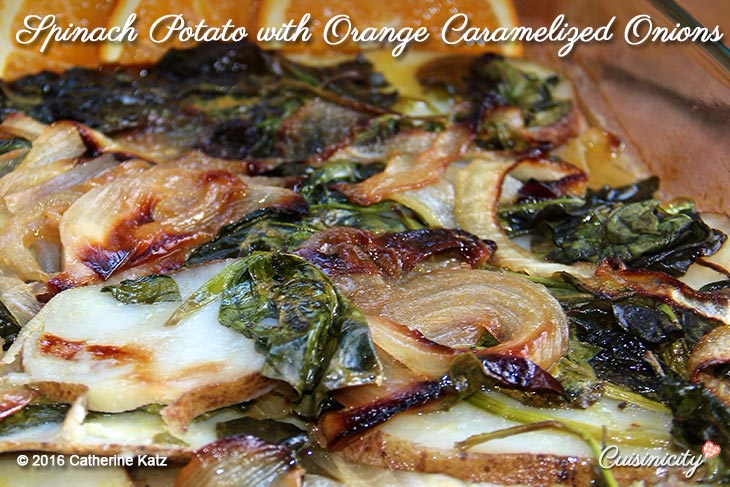 Packing a hefty nutritional punch, spinach is low in fat and even lower in cholesterol. It's high in niacin and zinc, as well as protein, fiber, vitamins, calcium, iron, magnesium, and more. Adding spinach to your meal is a great way to make any meal healthier.
This recipe features fresh baby spinach, thinly sliced potatoes, and caramelized onions in an orange, white wine vinegar, and olive oil marinade make this the perfect side dish. The leftovers taste even better reheated in a pan at lunch the next day.
Ingredients
2 tbsp extra virgin olive oil
1 large onion, thinly sliced*
2 russet potatoes, rinsed, unpeeled, thinly sliced
4 cups fresh baby spinach
Orange Marinade:
Juice of 2 oranges (about ½ cup)
2 tbsp white wine vinegar
2 tbsp extra virgin olive oil
½ tsp salt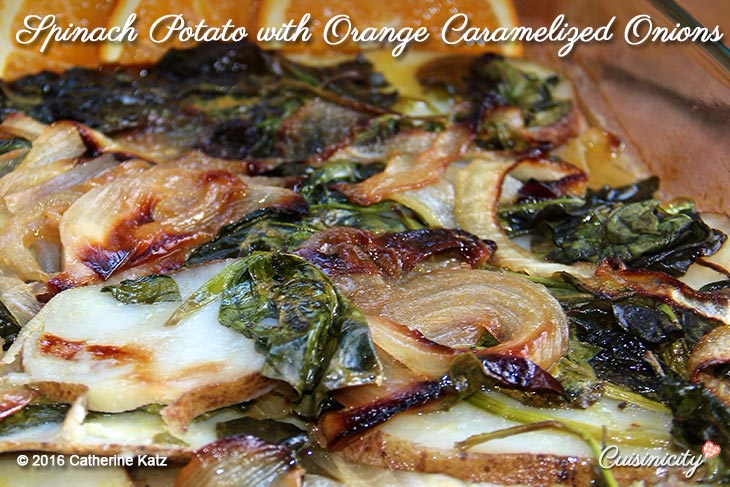 Instructions
Preheat the oven 350.
To make the marinade: Place all the marinade ingredients in a small container, whisk to blend and set aside.
Heat 2 tbsp of olive oil in a shallow pan and sauté sliced onions until soft and starting to brown nicely (about 8-10 minutes).
Place half of the cooked onions in the bottom of a baking pan.
Top with a layer of the sliced potatoes, then a layer of the baby spinach.
Finish with a layer of the remaining onions.
Pour the orange marinade over everything and bake, uncovered, for 40 minutes, stirring once halfway through to make sure the top stays moist.
This recipe originally appeared on Cuisinicity.com.