Healthy Snacks: Ideas For Children
Snacks can be a healthy part of a child's life. Children have fast metabolisms and high energy needs, and snacks can effectively provide the extra nutrients kids require to play, learn and grow. Unfortunately, far too many children are choosing snacks that are laden with sugar, fat, additives and preservatives. In addition to increasing the risk of childhood obesity, snacks that aren't healthy can put kids at risk for poor dental health.
Deciding what types of snacks to serve your children is important when planning your child's overall diet. It's easy for children to fall prey to the appeal of brightly colored packaging and advertising claims of processed foods, but as parents we know better and we shouldn't allow these items to become regular staples in our children's diets. We have, in many ways, become a society of convenience—it is easier and quicker to give our children a packaged granola bar than it is to make it ourselves. Somewhere along the line we began to equate "snack" with "ready-made." But are packaged cookies, cakes and bars our only snack options? Have we forgotten how easy it is to reach for an apple, or how quick it is to chop up a few vegetables?
Read more about healthy eating tips for busy lifestyles
Healthy snacks can be quick and convenient—even if we have to make them ourselves. Try to prepare healthy snacks in advance whenever possible. If fresh fruit or vegetables are cleaned and cut, your children are more likely to choose them when hunger strikes. Or, keep individual snack size containers filled with dried fruit, whole grain crackers or unsweetened cereals in an easy to reach spot in the pantry.
The best way to promote healthy snacking is to involve your children in the process. Explain the effects of sugary or salty foods to your children in terms they will understand. Avoid labeling foods as "good" or "bad". Instead, explain how "junk" foods such as chocolate bars, chips or cakes should only be enjoyed occasionally as a special treat, and only when they are free of the Scary Seven. Develop a list of healthy snack choices and allow your children to select the snacks to be purchased. This way, children are more likely to enjoy their snacks and feel as if they have an active role in managing their own diets. Remember, kids are just like anyone else—no one likes to be told what to do, or what to eat all the time. Our goal is to give our children the tools and information they need to make their own healthy choices.
The key to long term healthy snacking is to provide a balance of food choices that your kids can enjoy. Kids will eventually get bored of eating only apples or oranges for snacks, making sugary treats even more appealing than they would be otherwise, so variety is important.
Here are some quick and easy snack ideas that are packed full of nutrients and will give your kids an energy boost to help them through the day.

Read more about tips for raising sugar-free kids
Image: Personal Creations

---
About the Author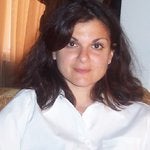 Joanne is a Registered Holistic Nutritionist. Her interest in nutrition and holistic health was ignited as a result of her desire to instil positive eating and lifestyle choices in her family. As a mother of three active school-aged children, Joanne knows firsthand the challenges busy families face in choosing and preparing healthy meals. Her special interests are in promoting healthy traditional diets at home and helping families meet the changing nutritional needs of their growing children.

Joanne also holds a Bachelor of Arts degree in English Literature and a post graduate certificate diploma in Public Relations. She has worked in nonprofit and corporate PR for the past 15 years. Joanne believes the key to healthy living lies in natural nutrition and has taken a keen interest in wanting to raise public awareness of the benefits of natural living. In addition to her freelance public relations writing and event planning services, Joanne has a nutrition consulting practice offering one-on-one consulting, group workshops and menu planning for families.