School Kids Eating More Fruits and Veggies
Students at elementary schools participating in the U.S. Department of Agriculture's (USDA) Fresh Fruit and Vegetable Program (FFVP) ate 15 percent more fruits and vegetables, according to a study by Abt Associates. Fruit and vegetable consumption increased by a third of a cup among students participating in the program. The study also found that increased fruit and vegetable consumption doesn't substantially increase the calories in children's diets. FFVP began as a pilot program in 2002, but was converted into a nationwide program in the Farm Bill of 2008. Abt Associates conducted the evaluation during the 2010 to 2011 school year.
"These results are very encouraging," Agriculture Undersecretary Kevin Concannon said. "The Fresh Fruits and Vegetable Program is clearly an excellent way to introduce students to more fruits and vegetables."
The USDA encourages schools to implement the FFVP two or more times a week, and the study found that 94 percent of participating schools reported doing so. Here are some other findings of the study:
41 percent of FFVP schools provide fresh fruits and vegetables five days a week, and reported, on average, serving six different fruits and vegetables a week
88 percent of FFVP participating schools provided nutrition education sometime during the previous month, while only 59 percent of non-FFVP schools provided nutrition information in the previous month
97 percent of students tried the fruit snacks and 84 percent tried the vegetable snacks, and a majority (86 and 61 percent, respectively) ate the fruit and vegetable snacks provided
Susan Bartlett, a principal associate at Abt and the lead author of the study, noted that children from lower income families "tend to eat fewer fruits and vegetables." According to the Centers for Disease Control (CDC), one in seven low-income, preschool children are obese. That makes the FFVP an important part of reducing childhood obesity among lower income children. As Bartlett said, "This study shows that this program is making a difference in reaching students who are most in need."
Children from low income families are not the only ones not getting enough fruits and vegetables. The U.S. Department of Health and Human Services reports that only 21 percent of young people eat the recommended five or more servings of fruits and vegetables every day. Almost half of the vegetable servings are fried potatoes.
Childhood obesity is a big problem in the U.S. Approximately 17 percent (12.5 million) of children and adolescents aged two to 19 years, are obese, according to the CDC. The prevalence of obesity among children and adolescents has almost tripled since 1980. Overweight adolescents have a 70 percent chance of becoming overweight or obese as adults. Obesity among adults increases the risk of diabetes, high blood pressure, high cholesterol, asthma, and arthritis.
Photo Credit: garussell11
---
About the Author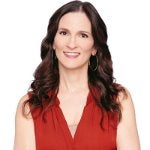 Founder & Chief Passionista at NaturallySavvy.com. See my full bio here.