6 Unexpected Benefits of Donating Blood
The health benefits of donating blood for the recipients seems obvious. In fact it's entirely possible that your blood donation is responsible for saving someone's life. It's hard to beat that type of benefit! But there are health benefits for the person who donates blood as well, in addition to feeling good about making the effort. If you have been thinking about giving blood but haven't yet made the leap, here are five reasons why donating blood can be beneficial for your health. Who can donate blood First, however, you should be aware of who can donate blood. According to the American Red Cross, blood donors:
Must be at least 16 years of age. There is no upper limit on age as long as the individual is healthy. Sixteen-year-olds must have parental consent to give blood.

Must be healthy and feeling well. Healthy means you can perform normal activities and feel well. You can have a chronic condition, such as diabetes, and give blood if your diabetes is under control. Anyone who does not feel well on the day they have decided to donate blood will need to reschedule their appointment.

Must weigh at least 110 pounds. The amount of blood taken during blood donation is too great for anyone who weighs less than 110 pounds.

Undergo a brief examination prior to giving blood, during which blood pressure, pulse, hemoglobin, and temperature are checked.
In addition, anyone who is pregnant, has had a recent vaccination, undergone surgery, or who has cancer or an infectious condition should consult their doctor before donating blood. The University of California San Francisco Medical Center notes that anyone who has ever used self-injected drugs (non-prescription), had hepatitis, or is in a high-risk group for AIDS is not eligible to donate blood. Health benefits of donating blood 1. Reduces risk of hemochromatosis. Approximately 1 million Americans have hemochromatosis, a condition in which the body absorbs an excess amount of iron. It can be genetic or caused by anemia, alcoholism, or other disorders. Excess iron, if not treated, can result in damage to the organs and joints and may even be fatal. Regular donation of blood (blood can be donated every eight weeks in most cases) may be helpful in reducing iron overload for people with hemochromatosis. Read about the top vegan sources of iron 2. Lowers risk of cancer. Blood donation lowers levels of iron in the body and helps maintain them at a healthy level. Research has shown that lowering iron levels is associated with a reduced risk of cancer. More specifically, a Swedish study reported a trend of decreasing risk for liver, lung, colon, stomach, and esophageal cancers associated with blood donations, but only among men. 3. Promotes healthy liver and heart. Once again, the reduction in the level of iron in the blood provides health benefits, and this time in the form of a reduced risk of liver and heart conditions. That's because excess iron is stored in these organs, which can result in liver failure, cirrhosis, and heart abnormalities (e.g., irregular heart rhythms). Regular blood donations can help stabilize iron levels and lower the chances of developing liver and heart conditions. For example, a study appearing in the American Journal of Epidemiology reported that men in Finland who donated blood at least once a year had an 88 percent lower risk of experiencing a heart attack than their peers who did not donate blood. 4. Helps with weight loss. This should not be the sole reason you decide to donate blood regularly, but it is a bonus. Individuals who are obese are often also at greater risk of cardiovascular disease and other health problems, therefore donating blood on a regular basis (with your doctor's permission, of course) may help with weight as well as the heart. 5. Promotes new cell production. The body responds to blood donations by restoring its blood cell supply. New blood cell production promotes and supports good overall health. 6. Provides free blood analysis. When you donate blood, you will be tested for hepatitis, HIV, syphilis, and other diseases to determine whether you are eligible to donate. In addition, with your permission, the American Red Cross may use your blood for additional testing or other medical research. Read about the Blood Type Diet [Editor's Note: June 14, 2017 is World Blood Donors Day. Please check with the Red Cross for a location of a blood donor clinic near you.] References American Red Cross. Eligibility requirements Borreli L. Why donating blood is food for your health. Medical Daily 2013 May 30 Edgren G et al. Donation frequency, iron loss, and risk of cancer among blood donors. Journal of the National Cancer Institute 2008 Apr 16; 100(8): 572-79 Hemochromotosis.org. Overview of hemochromotosis Salonen JT et al. Donation of blood is associated with reduced risk of myocardial infarction. American Journal of Epidemiology 1998; 148(5): 445-51 University of California San Francisco Medical Center. Blood donation: who can give blood?
---
About the Author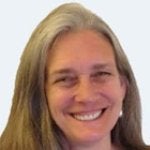 Deborah is a freelance health writer who is passionate about animals and the environment. She has authored, co-authored, and written more than 50 books and thousands of articles on a wide range of topics. Currently she lives in Tucson, Arizona. Visit her at deborahmitchellbooks.com.