Natural Remedies for Teen Acne
Teen acne can exacerbate the struggles most teens already face. Natural remedies can help.
My adolescent daughter was devastated. Granted, at that age, it didn't take much to pull her into an emotional frenzy. The culprit was a small, red bump that appeared on her forehead, smack in between her eyebrows.
"What is this?" she asks, pointing at her head.
"What?"
"This, this, this," she says growing more agitated as she continues to point.
"Oh that," I reply, nonchalantly as I continue chopping lettuce for dinner. "It's just a pimple."
By the look on her face, you would think that I had just told her she had horns growing out of her head. She immediately runs upstairs to her bedroom and slams the door. I imagine while she is up there she will engage in a staring match with her new discovery, believing that if she looks at her pimple long enough in the mirror, and with enough hatred, it will magically disappear. If that fails, she will undoubtedly sneak into my makeup bag in search of cover up.
I know the last thing my preteen wants to hear is that acne is a normal part of puberty. Or, that in a few years, her face will clear up. She especially doesn't want to hear me tell her that beauty is on the inside and it is more important that she be a kind, strong, caring individual. Oh no, she definitely doesn't want to hear any of that, as true as it all may be. What she wants is a solution and a definite plan of action on how to prevent these blemishes from spreading.
I imagine this scene has occurred in every home with an adolescent. Acne often occurs at puberty, when the body increases its production of androgens (male sex hormones). These hormones stimulate the production of keratin (a type of protein) and sebum (an oily skin lubricant). If sebum is secreted faster than it can move through the pores, a blemish arises. According to the American Academy of Dermatology, 85 percent of American teenagers will have acne. Unfortunately, some teens are genetically predisposed to having more acne than others.
A typical response to acne treatment is either to purchase one of the many topical creams available at the pharmacy or, in extreme acne cases, consult a dermatologist. While these measures may deem successful, mild acne can be reduced with a whole foods diet, natural health remedies and a good skin care routine. Like anything else, it will take time. There is no quick fix solution to reducing or even preventing acne. I cover seven natural remedies starting here.

NEXT PAGE >> 7 natural remedies for teen acne.
---
About the Author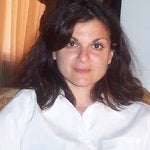 Joanne is a Registered Holistic Nutritionist. Her interest in nutrition and holistic health was ignited as a result of her desire to instil positive eating and lifestyle choices in her family. As a mother of three active school-aged children, Joanne knows firsthand the challenges busy families face in choosing and preparing healthy meals. Her special interests are in promoting healthy traditional diets at home and helping families meet the changing nutritional needs of their growing children.

Joanne also holds a Bachelor of Arts degree in English Literature and a post graduate certificate diploma in Public Relations. She has worked in nonprofit and corporate PR for the past 15 years. Joanne believes the key to healthy living lies in natural nutrition and has taken a keen interest in wanting to raise public awareness of the benefits of natural living. In addition to her freelance public relations writing and event planning services, Joanne has a nutrition consulting practice offering one-on-one consulting, group workshops and menu planning for families.