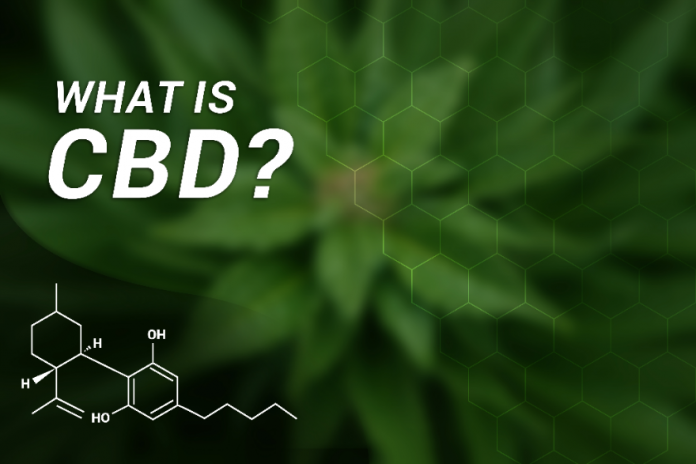 While we hear a lot in the news about medical marijuana and ongoing debates about its safety and healing qualities, there's another kid on the block that has kicked up quite a bit of talk as well. CBD (cannabidiol) hemp oil is made from hemp, a plant that until recently was probably most associated with ropes and hemp seeds. However, hemp has rapidly gained notoriety for its healing abilities. That is, hemp is high in CBD and very low (trace amounts) in THC (tetrahydrocannabinol), the psychoactive ingredient in marijuana that stirs up the conversation. In fact, hemp contains only up to 0.3 percent THC, which is about 33 times less than the least potent marijuana.
The thing about CBD oil is that it provides the medicinal powers of medical marijuana without the possibility of getting high. Therefore, you will not experience changes in sensory awareness, reaction times, perception, consciousness, or behavior when using CBD oil or its products.
Read 2013 CBD study about its therapeutic properties for numerous disorders
What is CBD?
CBD is one of more than 85 cannabinoids that can be found in the cannabis plant. While it is the second most common cannabinoid in marijuana after THC, it is by far the most abundant cannabinoid in hemp. A characteristic of CBD is that while it does not have the psychotropic effects of THC, it does possess the healing potential. These features make CBD highly popular in natural healing circles and a good alternative product for people who are hesitant about using medical marijuana or who don't have access to it.
Although there are thousands of varieties of hemp, the cultivars used to produce CBD oil are special because they contain much greater concentrations of CBD than others. This allows producers to obtain significantly higher levels of cannabidiol from the plant. At the same time, the oil also contains vitamins, minerals, fatty acids, flavonoids, and other non-psychoactive ingredients.
How does CBD work?
Scientists are still trying to unravel exactly how CBD works in the body. They know that cannabidiol is a substance that produces many effects via multiple molecular avenues. Basically, CBD works by interacting with the body's endocannabinoid system (ECS), which is also how the THC in marijuana works in the body. The ECS regulates the body's general state of being and strives to keep it in balance, and as such has an influence on appetite, hormone regulation, pain, immune system response, mood, and sleep. In other words, the ECS has its finger on the pulse of much of the body's functioning and how we get through each day.
The ECS responds to CBD from hemp oil, but the human body also produces its own endocannabinoids. These are known as anandamide and 2-arachidonoylglycerol (2-AG), and they are involved in controlling messaging between the body's cells and mediating bodily functions. That is, they have the same effects as CBD.
Using CBD oil
CBD oil is available in a variety of forms, including capsules, gum, vape oil, extracts, isolates, tinctures, liquids, and skin products (e.g., anti-aging creams, salves). CBD hemp oil and related products are available in all 50 states and Canada.
Although CBD oil has been shown to be well tolerated even at high doses for extended periods of time, it is best to begin any new CBD oil supplement routine at a low potency, just a few drops daily or a product that contains lower milligrams, and gradually increase your intake based on how you feel and the advice of a knowledgeable healthcare professional.
CBD hemp oil typically does not cause side effects. In fact, research has shown that it has no negative impact on blood pressure, heart rate, glucose levels, red blood cell volume, digestion time, body temperature, and pH levels. Some people have reported some dry mouth, drowsiness, and low blood pressure.
It's important to point out that CBD hemp oil is not the same as hempseed oil you can buy in a grocery store. Hemp seed oil is derived from the seeds only and it does not contain cannabidiol.
If you want to stay updated on the latest health trends , be sure to sign up to receive our newsletter:
Sources
What are the side effects of CBD oil? Medical Marijuana Inc. Accessed 2018 Mar 24
Project CBD. Accessed 2018 Mar 24
Research & education. Medical Marijuana Inc. Accessed 2018 Mar 24