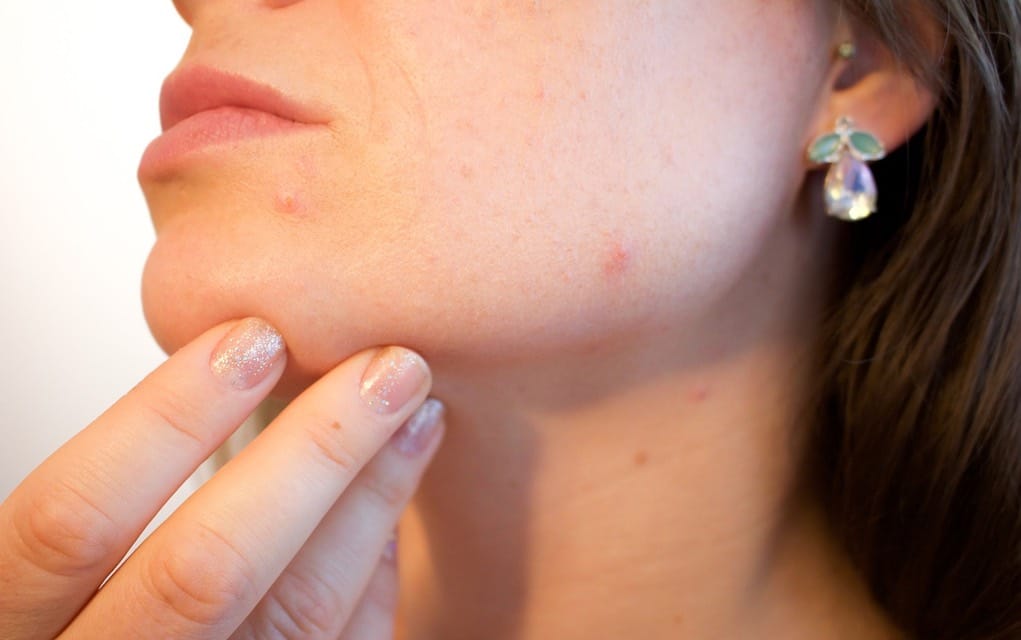 Long before there were conventional medications for the treatment of acne, herbalists and other innovative individuals used natural remedies to help manage the clogged pores, red skin, pimples, and bacteria associated with this common skin problem. Today there are numerous over-the-counter and prescription drugs for acne, yet they are often ineffective, can cause side effects, and can be quite costly.
If you are frustrated with the conventional treatment options for acne or simply want to take a natural approach, then one or more of the following herbal remedies may be for you.
Ashwagandha
This popular Ayurvedic herb is an adaptogen, which means it has the ability to bring balance to an unbalanced body. Ashwagandha has anti-inflammatory, antibacterial, and stress-reduction properties, as well as moisturizing qualities. Choose a high-quality ashwagandha supplement and take as directed.
Read about 7 effective natural remedies for teen acne
Herbal teas
Several herbal teas have anti-inflammatory, antiseptic qualities that make them candidates for acne treatment. Prepare any of the following herbal teas (i.e., calendula, chamomile, lavender, rosemary), cool, and then apply the tea to the acne lesions using a cotton ball or soft cloth. These teas are mild and can be used daily.
Moringa
The oil extracted from the Ayurvedic herb moringa is often used to manage acne, reduce pore size, and enhance skin vitality when it is applied topically. Moringa also has moisturizing, antifungal, and antibacterial properties.
You can make your own acne treatment at home: simply combine moringa powder and enough organic rose water to create a paste. Apply the paste to your skin and let it stay on for 5 minutes. Wash off the paste with warm water and pat your skin dry. Use this remedy once a week. Combine this treatment with a daily oral supplement of moringa to enhance your acne treatment program.
Neem
Neem (Azadirachta indica) is an evergreen tree that is native to India. Oil derived from this tree is used to treat skin and scalp conditions such as acne and dandruff. Depending on the severity of your condition, you may use neem oil (in a carrier oil) by rubbing it into the affected area or take an oral remedy that is extracted from the neem leaf. Both options may help eliminate acne and strengthen the immune system.
Neem is known for its anti-inflammatory, antifungal, antiseptic, and antibacterial properties. To help fight acne, apply the following simple topical preparation to your face several times a day after cleaning your face. Use a cotton ball or soft pad. Boil 1/8 teaspoon of neem powder in 16 ounces of pure water until the water turns green. Cool, strain, and store the liquid in a glass bottle.
For topical use, mix neem oil with a carrier oil (e.g., coconut, jojoba, almond) before applying to the skin. You also may want to try neem oil soap for cleansing your face.
Tea tree oil
For help reducing the number of acne lesions, tea tree oil may help. Tea tree (Melaleuca alternifolia) battles inflammation and bacteria and is often used in lotion form for the management of acne. One study that compared a lotion containing 5 percent tea tree oil and one with 5 percent benzoyl peroxide found that although both treatments were effective, tea tree oil was associated with fewer side effects, such as irritation, redness, dryness, and itching.
In a more recent study, researchers compared tea tree oil gel (200 mg/g) and a face wash (7 mg/g) for mild to moderate facial acne. Both products significantly reduced lesions over a 12-week period and were well tolerated.
Witch hazel
Not everyone responds well to witch hazel as a good remedy for acne, so a word of caution: use a cotton ball to apply some on a small patch of skin and see how you react before you use it over the entire treatment area. Some people find the remedy too irritating and it could make the acne blemishes worse. Witch hazel contains astringent tannins, which can help eliminate excess sebum (oil) from the skin. It also has the ability to reduce inflammation and redness. Treatment hint: refrigerate witch hazel and apply it cold, which can reduce any sting you may feel.


Sources
Bassett IB et al. A comparative study of tea-tree oil versus benzolyperoxide in the treatment of acne.

Medical Journal of Australia

1990 Oct 15; 153(8): 455-58
Malhi HK et al. Tea tree oil gel for mild to moderate acne; a 12 week uncontrolled, open-label phase II pilot study.

Australasian Journal of Dermatology

2017 Aug; 58(3): 205-10