Summer Salad Ideas Plus a Salad Dressing Recipe!
Do you want to be more healthy? Are you looking to lose weight? Next time you're looking for an easy meal, skip the drive-thru and raid your fridge instead! Summer salads are a nutritious "fast food" that can be made ahead with ingredients you probably already have. For a simple lunch or dinner, add some protein and you'll have a ready to eat one dish meal. Summer salads are a golden opportunity to replace those unhealthy fast food meals. Choose simple, nutrient dense ingredients such as the ones listed below, and learn to combine your family's favorite foods to ensure enthusiasm from all. Prepare ingredients, and often the complete salad, a day ahead, or even the weekend before — just remember to keep the dressings in a separate container from the fresh greens. And make sure to get the whole family involved!
Read more tips for making family meals healthy and fun Fruits and vegetables are loaded with phytonutrients, nutrients found only in plants. They are excellent additions to your diet, whether rebuilding an immune system, healing and/or recovering from illness, or maintaining overall good health.
Of course, phytonutrients are not the only nutrients found in salads. There are vitamins and minerals abound in fresh fruits and vegetables. Try to use good quality protein sources, such as unprocessed flesh foods like chicken, fish, beef, eggs, beans, grains, nuts and seeds (organic if possible). Use natural sweeteners, if necessary, such as honey, stevia, agave, maple syrup or brown rice syrup. Ideally, use complex carbohydrates, such as whole cooked grains and beans, and if using flour products in or with your salads, choose whole grain pastas and breads. To ensure your essential fatty acid intake, incorporate raw nuts and seeds and avocado and select healthy fats such as the oils suggested below.
Salads can be fun and easy to make as you start to mix and match your favorite flavors. Here is a list of different ingredients for you to choose from when creating your own salad masterpieces.
Vegetables
Read more about eating the stems, skins, and tops of veggies
Herbs
Fresh parsley, cilantro – avoid yellowed leaves; parsley and most fresh herbs will keep in the fridge for up to 2 weeks.

Fresh basil is a versatile herb that can be used in many summer dishes. Oregano, thyme, etc. – experiment to see which ones you prefer.

Local farmer's markets are often an excellent source of fresh vegetables and herbs this time of year and many offer organic produce.
Fruits
Avocado – excellent in both vegetable and fruit salads, in chunks or blended in a dressing. To prevent avocado flesh from browning when exposed to air, place the peeled fruit in lemon juice until ready for use.

Tropical fruits such as mangos, pineapples, papayas — try these with a dressing that contains coconut milk!

All citrus fruits, berries, apples, cantaloupe, peaches, plums, pears, and cherries.

Use whatever you have on hand — you don't need a recipe for fruit salad!
Proteins and Carbohydrates
Cheese – feta, parmesan, cheddar, mozzarella etc. (always organic)

Seeds – try sesame, sunflower, pumpkin, poppy. Soak sunflower and pumpkin overnight in the fridge for a really fresh flavor!

Nuts – raw, toasted, or roasted nuts without added salts and sweeteners.

Pasta – whole grain wheat, rice, kamut, etc. There are a large variety of whole grain pastas available at health food stores, and whole wheat is available at supermarkets. Try rice spirals, buckwheat or another grain for a lighter pasta if the whole wheat is too heavy for you.

Seafood – shrimp, crab meat, scallops, lobster, or any cooked fish you enjoy.

Meats – try marinated and sauteed chicken strips, beef and cubes of roast meats.

Eggs – shredded or chopped hard boiled eggs.

Grains – cooked, drained and cooled whole grains such as barley, rice, kamut, wild rice and quinoa. When using wild rice in salads, be sure to cook it long enough for it to 'butterfly' otherwise it may be too crunchy.

Legumes – cooked, drained and cooled whole beans such as kidney, lima, pinto, navy, etc.
Read more about the healthiest beans, grains and legumes
Dressing Ingredients
Choose hemp oil, cold pressed olive oil, grapeseed oil, and toasted sesame oil for best nutritional content. Hemp oil must be stored in the fridge, and never heated. USDA suggests olive oil can be stored in a cool dark place for up to 6 months and in the fridge for up to 1 year. Remove from the fridge to allow it to return to liquid before use.

Substitute hemp oil for part of the oil called for in any uncooked recipe to improve the essential fatty acid content.

Blend avocados, fresh garlic cloves, and cucumbers with herbs and flavorings for a no-oil dressing.

Add yogurt to any plain oil dressing for a creamy alternative. Try canned coconut milk and fresh mint leaves added to a fruit dressing.
[Editor's Note: Click here for a helpful guide on the characteristics of culinary oils from Naturally Savvy's partner, NOW Foods.]
Image via Amazing Almonds
---
About the Author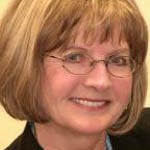 Paulette Millis is dedicated to helping people through good nutrition. As a speaker, trainer and writer, she has 20 years of experience helping people through life issues and healing challenges. SCN airs fifteen three minute nutrition information segments with Paulette, called Cooking for Health. She is the author of 3 books, Cook Your Way to Health, Eat Away Illness and What Your Doctor Doesn't Tell You About Foods, as well as numerous articles and columns. She has a special interest in digestive disorders, diabetes, women's health, weight loss, hypothyroidism, and hormonal imbalances. Her passion for healing is personal and professional, brought about by her own healing journey. Using natural foods, environmental and lifestyle changes, detoxification and emotional healing, she has rebuilt her immune system and her life.

Paulette is an active speaker for organizations on various health-related topics and also see clients regularly for nutritional consulting, nutritional assessments, and/or personal counseling. Paulette is a Registered Nutritional Consulting Practitioner (RNCP), a Registered Orthomolecular Health Practitioner (ROHP), and is a member of the International Organization of Nutritional Consultants (IONC). She is a Registered Social Worker and is Reality Therapy Certified, and has worked for many years as a Certified Family Life Educator.

When it comes to nutrition, Paulette believes in the old saying "Everything in moderation". For more information about Paulette, visit her website at healingwithnutrition.ca.