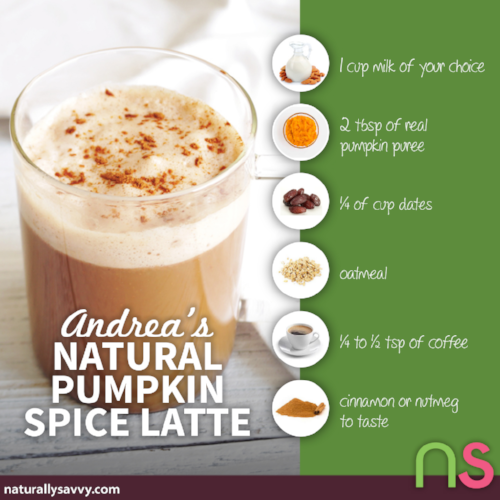 Love pumpkin spice lattes but not all the scary artificial ingredients lurking in them? Try this recipe at home to make the most of the season's super nutritious pumpkins and in less than two minutes you'll be enjoying a PSL that tastes good and is good for you.
Ingredients
1 cup milk of your choice
2 tbsp of real pumpkin puree (either canned or fresh)
Peanut butter powder (optional)
1/4 of cup dates
Oatmeal (optional)
1/4 to 1/2 tsp of coffee
Cinnamon or nutmeg to taste
Directions
Mix together in a blender and enjoy hot or cold!