12 Household Items That Contain Harmful Chemicals (and How to Avoid Them)
Image via Arto Brick
Most people like to think of their house as a safe zone, a place to feel secure, comfortable, and healthy. Yet chances are there are numerous unwelcome and invisible visitors in your home. These dangerous chemicals can jeopardize your safety by causing allergic symptoms and increasing the risk of birth defects and numerous cancers.
These invaders are actually hiding in plain sight: That brightly-colored vinyl shower curtain you just bought with the parrots on it is one of them. Other possible candidates include your couch, the clothes in your closet and in your children's dresser, household cleaning products, carpets, toys, and more.
Is your Home Sweet Home suddenly not sounding so safe? Don't despair! Once you recognize the culprits, you can take steps to make your home a cleaner, safer place to live.
1. Candles and air fresheners.
We all like our homes to smell fresh and look inviting, but burning candles and using air fresheners are not always a healthy way to do it. Scented candles made from paraffin, which is a petroleum oil by-product, emits several known carcinogens, such as benzene and toluene. Spray and plug-in air fresheners often contain carcinogens as well, such as benzene, paradichlorobenzene, and formaldehyde, and/or VOCs such as nitrogen dioxide. Alternatives include beeswax or soy candles (there are non-GMO soy candles but they are pricey) or essential oils in a diffuser or spritzer.
2. Carpet and area rugs. Have you walked into a carpet store lately? The smell of chemicals could knock you over! With carpeting, rugs, and padding, there are two issues: the chemicals in the glues and dyes that are in the items already and emitting volatile organic compounds (VOCs) and semivolatile organic compounds (SVOCs, such as flame retardants), especially when they are new; and contaminants that can accumulate in them from outside sources.
To tackle the first challenge, look for carpets and rugs that are VOC-free and/or use natural dyes and materials, such as wool. Shop for carpeting that carries Green Label Plus, which indicates it emits a low amount of chemicals. Regardless of which type of new carpeting you have installed, the off-gassing is worst during the first 72 hours. If at all possible, have the carpeting unrolled and let it air out in a warehouse or other ventilated area for 72 hours before it is installed. If not, plan to stay out of the house for the first 72 hours.
For carpeting and rugs already in your home, you can help prevent the accumulation of additional chemicals and irritants by vacuuming twice a week using a machine that has a HEPA filter, cleaning up any spills or stains using nontoxic cleaners (e.g., vinegar, baking soda, club soda, cornstarch) whenever possible, steam cleaning with water only or by adding a small amount of vinegar to the water, prevent carpet odors by sprinkling baking soda on rugs and then vacuuming, and having everyone remove their shoes before entering the house to prevent dirt, pesticides, and other unwelcome substances from tracking into the house and into the carpeting.
3. Children's plastic toys. Plastic toys for children are often made of vinyl chloride, a chemical used to make the known human carcinogen called PVC (polyvinyl chloride). To make PVC flexible, manufacturers often add the phthalate DEHP. Even though US Congress banned the use of six phthalates in children's toys in 2008 and amended the ban in 2011, these hormone-disruptors can still be found in some toys, especially those made overseas. Your safest bet is to ban plastic toys from your home altogether.
---
About the Author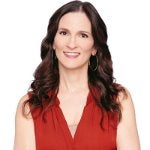 Founder & Chief Passionista at NaturallySavvy.com. See my full bio here.