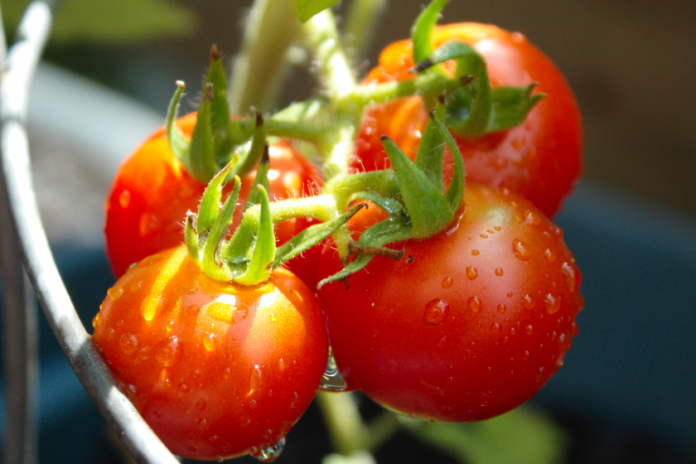 The results of a new study from experts in the College of Food, Agricultural and Environmental Sciences at The Ohio State University recently reported that consuming a diet high in tomatoes reduced the development of skin cancer by 50 percent. That's a significant figure, but before you stock up on tomatoes, let's take a closer look at what the findings tell us.
Skin cancer will develop in 20 percent of Americans during their lifetime, and it is the most common cancer in the United States. In 2017 alone, it is estimated that nearly 162,000 new cases of melanoma will be diagnosed. Our obsession with tanning (including the use of tanning beds) and the sun seems to have contributed to the dramatic rise in the overall incidence of skin cancer since the mid-1970s.
The need to help prevent and effectively treat skin cancer is clear, so findings like those mentioned above are intriguing. It should be noted, however, that the subjects in this study were mice, so it remains uncertain whether the advantages demonstrated by the tomatoes will also apply to humans.
Read about 6 common foods that help block UV rays
Despite efforts to encourage people to use sunscreen regularly and to protect themselves against excessive sun exposure, skin cancer rates continue to rise, so alternative ways to battle this disease are welcome. Could tomatoes be one of those options?
How tomatoes may help with skin cancer
Previous research has indicated that the pigmenting phytonutrients in tomatoes called carotenoids may protect the skin against the damage associated with ultraviolet (UV) rays. According to Jessica Cooperstone, a co-author of the new study and a research scientist on the team, "Lycopene, the primary carotenoid in tomatoes, has been shown to be the most effective antioxidant of these pigments."
In the newest study, researchers wanted to see the response of male and female mice who consumed tomato powder daily for 35 weeks and who were then exposed to UV light. Here's what they found:
Male mice who consumed the tomato powder showed a 50 percent reduction in skin cancer tumors compared with male mice who didn't eat the powder.
Female mice in both the tomato and non-tomato groups showed similar numbers of skin cancer tumors.
One important message the authors took away from these findings is that it's important to consider sex when looking at ways to prevent skin cancer, as what works for males may not work for females. Another idea to consider is that while "Foods are not drugs…they can possibly, over the lifetime of consumption, alter the development of certain diseases."
Read about 4 ways to make sun exposure safe and healthy
Can tomatoes protect you from getting skin cancer? It's too early to tell from the research accumulated thus far. However, it appears tomatoes hold some type of protective feature that deserves more consideration.
[Editors Note: Although we do need sunlight for our bodies to produce Vitamin D, too much sun can lead to premature aging and skin cancer. Our sponsor Goddess Garden has reef safe, mineral based sunscreen and a line of personal care products to repair skin damage.]
Image via saiberiac
Sources
American Academy of Dermatology. Skin cancer
Cooperstone JL et al. Tomatoes protect against development of UV-induced keratinocyte carcinoma via metabolomic alterations. Scientific Reports 2017; 7(5106)
Nichols S. Daily tomato consumption may protect against skin cancer. Medical News Daily 2017 July 17