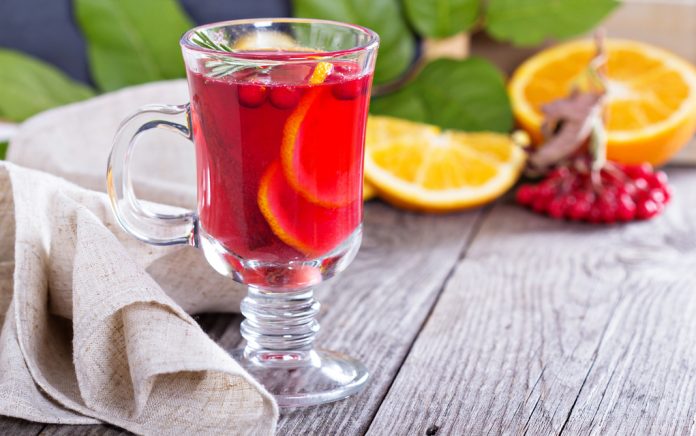 For those wanting to celebrate the holidays without any "hard stuff", we have a non-alcoholic drink that tastes just as good as any cocktail you will find at a bar.
The cranberry juice provides the merry hues of red, color of the season,  the subtle flavor of cinnamon offers a favorite festive flavor, while the garnish of rosemary completes the festive touch for this mocktail.
5 Health Benefits of Cranberries
This drink can be enjoyed and celebrated with all the family with tastebuds of all ages are sure to enjoy it.
Serves: 1
Ingredients you will need
­­2/3       cup                  Cranberry juice
1/3       cup                  Tonic water, (or soda water)
1/3       cup                  Orange juice
½                                 Lime, juiced
To serve:
2                                  Fresh sliced rounds of orange
1          tbsp                 Whole cranberries
1          sml                  Sprig of rosemary
Directions
Add 2 thinly sliced rounds of oranges and 1 cinnamon stick to a cocktail glass (or preferred glass of choice).
Pour in the cranberry juice, orange juice and squeeze the juice of half a lime into the glass and then pour the tonic water around the sides of the drink in a circular motion.
Float whole cranberries on the top along with a small sprig of rosemary.
Serve immediately.
DISCLAIMER: This recipe contains affiliate links, which means that if you click on one of the ingredient links, Naturally Savvy will receive a small commission so we can keep pumping out amazing recipes like this one. Thank you so much for your support!
For more healthy holiday recipes, be sure to sign up for our newsletter: