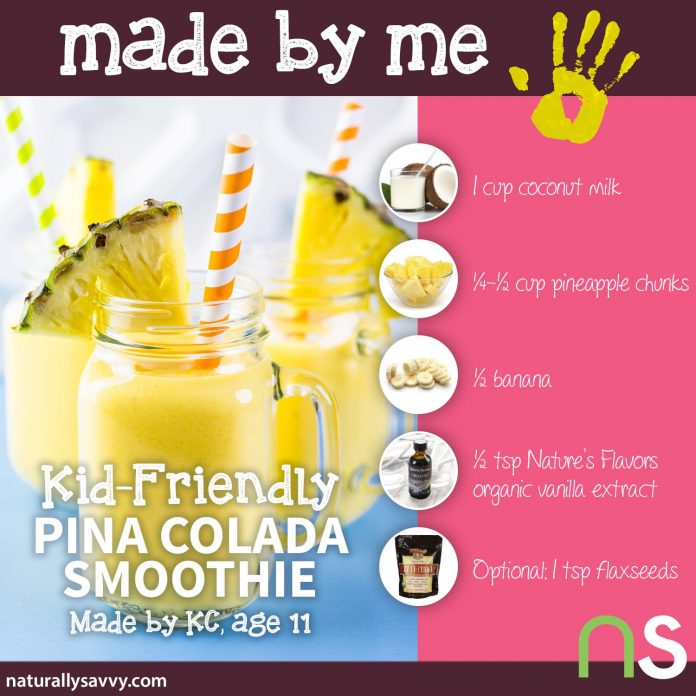 The delicious pina colada smoothie recipe was submitted by KC age 11. KC says, "I love smoothies because they are simple to make and they taste so good!!"
Ingredients
1 cup of coconut milk
1/4 to 1/2 cup pineapple chunks
1/2 banana
1/2 teaspoon organic Vanilla Extract
1 teaspoon flax seeds, optional
1/2 cup ice, optional
Directions
Place all ingredients in your blender and blend until smooth. If you want it cold, add the ice or use frozen pineapple and banana.
More smoothie recipes: