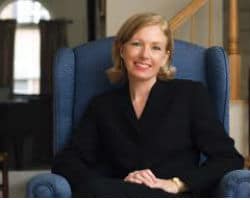 The media frenzy over the Stanford study published in the Annals of Internal Medicine at the end of August, 2012 has many questioning whether the study will affect the sales and accessibility of organic foods.
Naturally Savvy interviewed Christine Bushway, Executive Director of the Organic Trade Association, to discuss the study.
NS: Why do you think that the media chose to emphasize what the study results did not show – that organic food was not necessarily more nutritious than conventionally grown or raised food – rather than what it did show?
CB: I think because it sells newspapers. It's the sensationalism. When I first read the study, I thought, "This is pretty great" – eating organic food results in reduced exposure to pesticides and antibiotic-resistant bacteria, fewer GMOs, and a higher amount of phenols and omega-3 in certain foods – but the media totally ignored the rest of the data.
The Stanford researchers did a meta-analysis review of 298 published papers on organic food. They didn't see a big nutritional difference, but if you take the time to read through the whole study, you'll see there were other great benefits to eating organic.
NS: Despite studies such as the Stanford study, sales of organic items continue to increase. Do you expect that the way the research was publicized by the media will affect sales?
CB: This is not an "aha moment" for the organic consumer. Those who buy organic food are not buying it for nutrient density. It's not what's in the food, but rather, what isn't that is driving sales.
Today's organic consumer is well informed. They have made the connection between quality of life and their own personal responsibility as for how it's going to play out for them. They understand the risks – the effects of hormones, GMOs, antibiotic, and pesticides – and that's why they are buying organic.
NS: Soil condition is a significant factor that determines the nutritional quality of a plant. Do you have any recommendations for consumers who expect a larger supply of nutrients from their organic foods?
CB: This is a big issue for organic. Charles Benbrook, a Washington State University scientist, analyzed and reviewed the study. Benbrook addresses this question in his review:
The Stanford team does not define empirically what it means by a food being "significantly more nutritious" than another food… In carefully designed studies comparing organic and conventional apples, strawberries, grapes, tomatoes, milk, carrots, grains, and several other raw foods, organic farming leads to increases on the order of 10% to 30% in the levels of several nutrients, but not all. Vitamin C, antioxidants, and phenolic acids tend to be higher in organic food about 60% to 80% of the time, while vitamin A and protein is higher in conventional food 50% to 80% of the time.
NS: The organic market has enjoyed astounding growth over the past decade. What are the top motivators for consumers to buy organic?
CB: The OTA has been active for 27 years. We represent 6,500 certified organic businesses across the country. We have to gather lots of data every year for our members. We know that concern about pesticides is a huge issue, and antibiotic-resistance bacteria; but what really surprised us over the past few years is that organic consumers are really concerned about animal welfare. They want better conditions for animals. That's a big motivator for people to buy organic.
Accessibility has also played a role. Now you can walk down any aisle in the supermarket and find organic products. Consumers are creating the demand for organic, otherwise this would not be able to happen. The retail profit margins are very small. Supermarkets would not increase their organic section if the consumer demand was not there.
NS: Where does a consumer typically start when introducing organic foods into his or her diet?
CB: Most people enter the category through produce—fruits and vegetables. The other big category is people with children who want to avoid pesticides. Dairy and dairy products is another big category. The demand for organic meat outpaces the supply.
Charles Benbrook explains the benefits of buying organic in layman's terms:
– the overall reduction in frequency of residues in organic food is 81%
– the (relative) risk for isolating bacteria resistant to 3 or more antibiotics was actually about 300% higher in conventional meats compared to organic meats (risk about 48% in conventional and 16% in organic).
Read Benbrook's full response to the Stanford study at ; (Initial Reflections on the Annals of Internal Medicine Paper "Are Organic Foods Safer and Healthier Than Conventional Alternatives? A Systematic Review" By: Charles Benbrook, Center for Sustaining Agriculture and Natural Resources Washington State University)