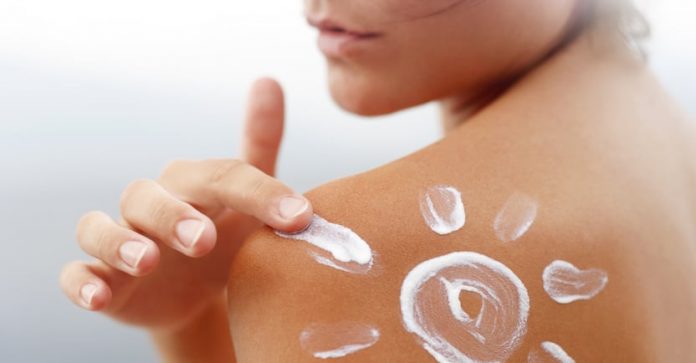 The purpose of sunscreen is to protect your skin against damage, including sunburn and skin cancer, associated with exposure to ultraviolet A (UVA) and ultraviolet B (UVB) rays from the sun. We recommend natural sunscreen. So why are there so many sunscreens that contain toxic chemicals and other potentially harmful ingredients?
The substances in many sunscreens don't stay on the skin; they penetrate it, exposing you to possible short-term and long-term harm, depending on the chemical ingredients in the product.
The main reasons to use a natural sunscreen
Fortunately, there are 100% natural sunscreens on the market that have a mineral rather than a chemical base. These mineral sunscreens usually contain titanium dioxide and zinc oxide, which protect the skin by creating a barrier rather than penetrating the skin. Such products are often referred to as sun blockers since they physically block or reflect the sun's UVA and UVB rays.
9 toxic sunscreen ingredients to avoid
Why else should you decide to use a 100% natural sunscreen? To avoid exposure to the following substances and their associated dangers. When shopping for sunscreen, if you see any of the following ingredients on the label, put the product back on the shelf!
1. Retinyl palmitate.
This form of vitamin A is a combination of retinol (vitamin A) and palmitic acid. When retinol compounds are exposed to ultraviolet rays, they break down and produce cell-damaging free radicals, which can destroy DNA and eventually result in cancer. In fact, retinyl palmitate has been shown to accelerate the development of skin tumors and lesions when used as a sunscreen, according to a study by US government scientists.
2. Oxybenzone.
This very common sunscreen ingredient enhances the ability of other substances to penetrate the skin. While filtering UV rays, oxybenzone may disrupt hormone activity and also cause allergic skin reactions. The chemical has been found in 96 percent of urine samples in the United States and in 85 percent of breast milk samples in Switzerland. These characteristics make oxybenzone especially worrisome for pregnant and breastfeeding women and children.
3. Parabens.
The family of parabens (butyl-, ethyl-, methyl, and propyl-), which are no stranger to many personal care products, is associated with hormone disruption, allergic reactions, and reproductive and developmental toxicity.
4. Octinoxate.
This chemical is both a hormone disruptor and a skin allergen. It is both readily absorbed by the skin and facilitates the absorption of other sunscreen ingredients. It's been shown to alter thyroid activity and behavior in animal studies.
5. Homosalate.
It can disrupt estrogen, progesterone, and androgen activity.
6. Avobenzone.
Although this chemical is not associated with hormone disruption, it does have a relatively high rate of skin allergy.
7. Octisalate and octocrylene.
Both of these chemicals are associated with moderate toxicity risk for skin reactions.
8. Methylisothiazolinone (MI).
This is an inactive ingredient found in many sunscreens and serves as a preservative. In 2013, the American Contact Dermatitis Society named MI the "allergen of the year," as it has been associated with serious skin allergy, especially in children.
9. Coral reefs.
Damage to already endangered coral reefs is worth mentioning separately from the individual harmful ingredients in sunscreen because it is a factor many people are not aware of. Several ingredients commonly found in sunscreens, but especially oxybenzone, can pollute coral reefs. The chemical reaches the oceans not only from swimming in those waters but also from municipal sewage lines and coastal septic systems that carry contaminated water from pools and eject it offshore.
What are the best natural sunscreen ingredients
As mentioned earlier, the two natural sunblockers are zinc oxide and titanium dioxide. Zinc absorbs both UVA and UVB rays and is more stable than titanium, so it is definitely preferred. Titanium dioxide doesn't block UVA rays as well as zinc does, plus because the molecules are less stable, they can break down when exposed to sunlight and cause oxidative damage to cells.
The Environmental Working Group's Skin Deep site rates titanium dioxide as more than a moderate health concern. However, many of the sunscreens that meet the EWG's criteria contain both zinc oxide and titanium dioxide. If you are concerned about the safety of titanium dioxide, choose a sunscreen that has zinc oxide as its only active ingredient.
Any other ingredients in your sunscreen should be natural and can include various antioxidants (e.g., vitamin E [tocopherol], shea butter, various plant oils, xanthum gum, stearic acid, and extracts from plants. When possible, choose a certified organic sunscreen.
Subscribe to our newsletter and always know how to make the healthiest choices for you and your family.
Sources
Haereticus Environmental Laboratory. New scientific study finds coral reefs under attack from chemical in sunscreen lotions