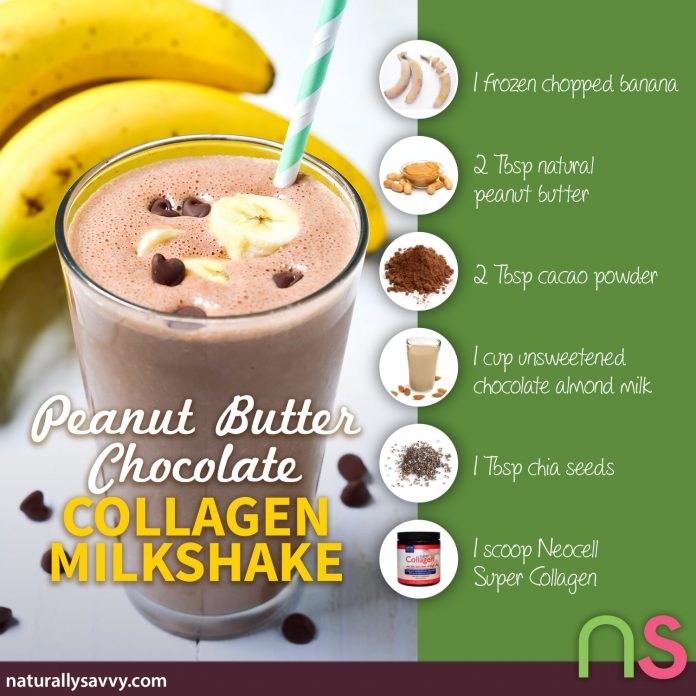 Summer's coming and that means it's time to sit on a patio and enjoy a cold, refreshing drink. We're trading in the artificial flavors and sweeteners found at Starbucks and other chains for inflammation-fighting turmeric and hydrating coconut water. We're also serving up sweet tea that's even sweeter without the sugar. There's a dreamy, creamy peanut butter milkshake to take you back to the summers of your childhood-with collagen to add a boost of youth to your skin.
Iced Turmeric Latte
Ingredients
1 cup non-dairy milk (at Naturally Savvy, we like So Delicious)
1 tsp organic turmeric
1/2 tsp ground cinnamon (plus more to sprinkle on top)
1/4 tsp ground ginger
1 tsp agave, honey, maple syrup, or other natural sweetener
1/8 tsp black pepper (this is crucial to the bioavailability of the curcumin)
Directions
Blend ingredients together in a blender and pour over ice.
Coconut Cold Brew
Ingredients
1/2 cup coarsely ground coffee
2 cups water
1/4 cup coconut water
coconut milk to taste
Directions
Add the coffee and water to a mason jar and let sit overnight. In the morning, strain using a cheesecloth and fine mesh strainer. Combine coffee with coconut water and coconut milk, adjusting for taste. Note: You can make the cold brew stronger or weaker by adjusting the coffee to water ratio.
Berry Mint Sweet Tea
Ingredients
4 cups water
3 bags Red Raspberry Bigelow Tea
7 leaves mint
1/4 cup raspberries
1/2 cup xylitol or other sweetener to taste
Directions
Bring water to a boil and steep tea for at least 5 minutes. Add xylitol and stir to combine. Chill for 2-3 hours, adding mint leaves and fresh raspberries before serving.
Peanut Butter Chocolate Collagen Milkshake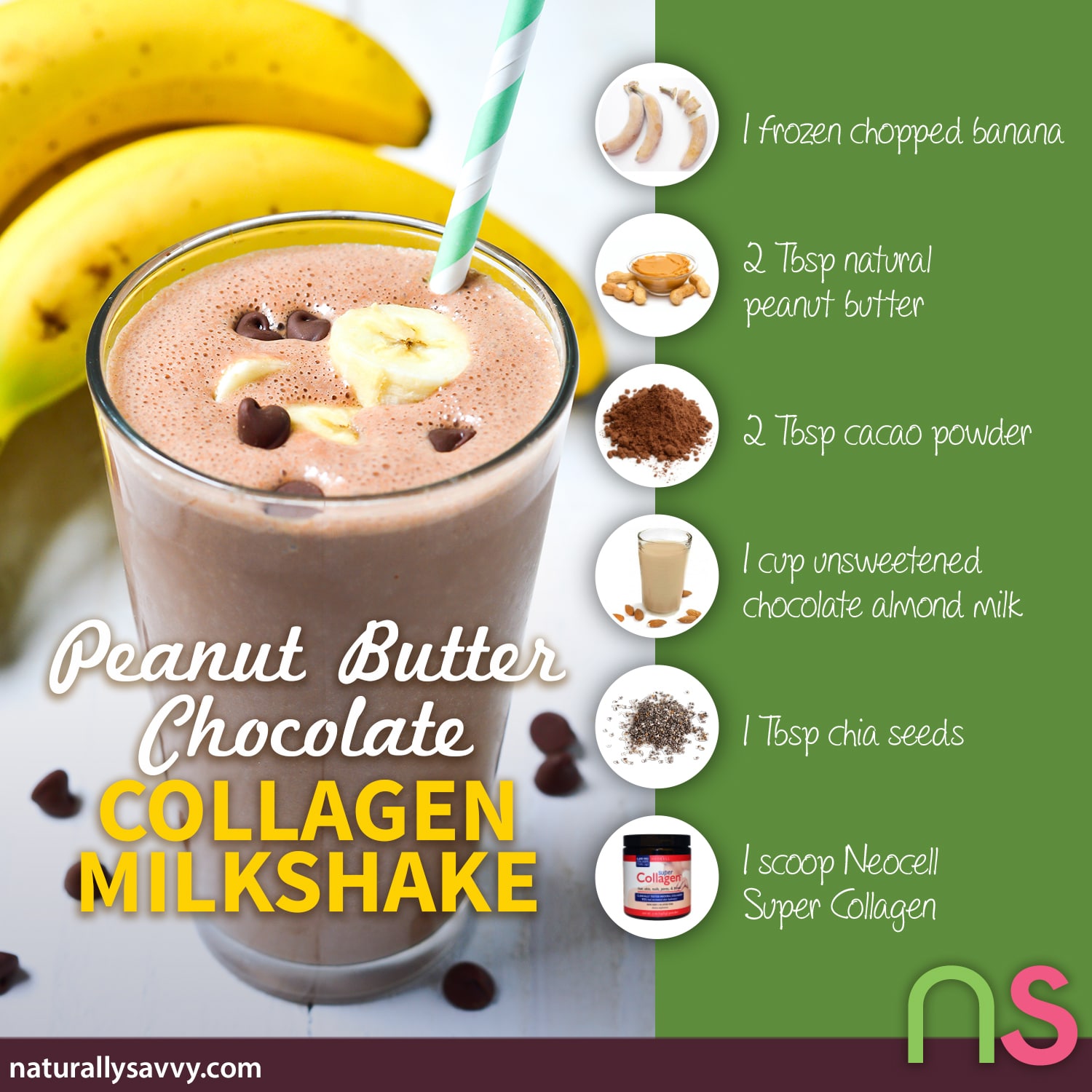 Ingredients
1 frozen chopped banana
2 Tbsp natural peanut butter
2 Tbsp cacao powder
1 cup unsweetened chocolate almond milk
1 Tbsp chia seeds
1 scoop Neocell Super Collagen
water if necessary
Directions
Blend everything in a high-speed blender with 5 or 6 ice cubes. Tip: Double blend for a really smooth drink.