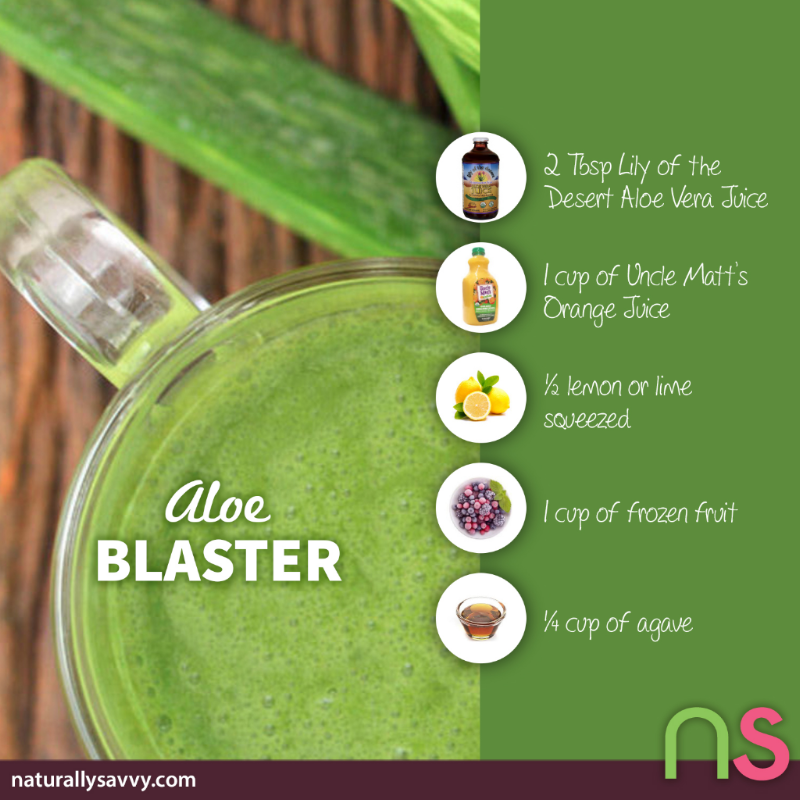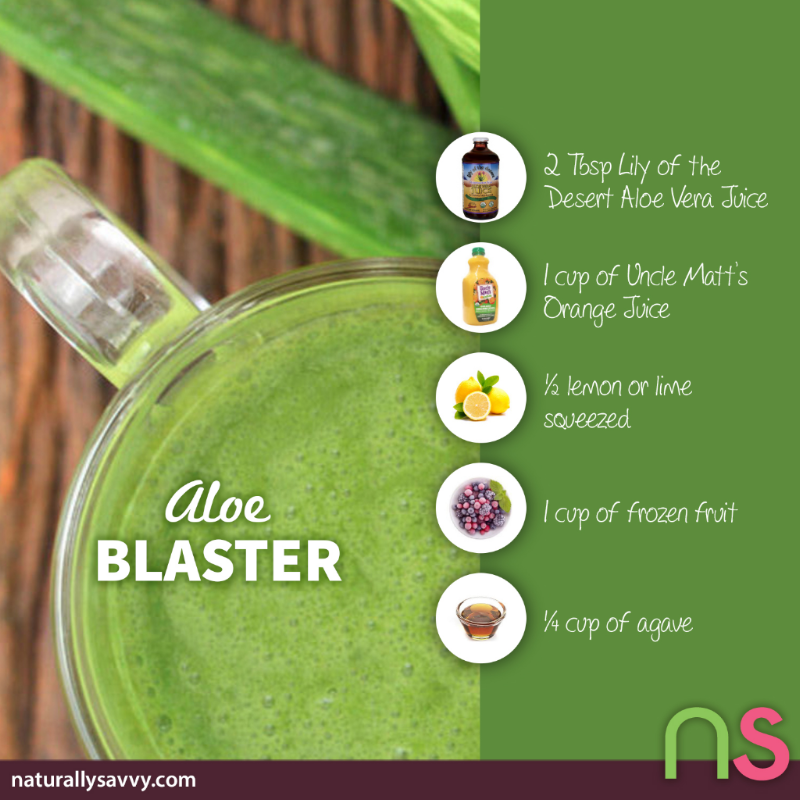 Aloe is so good for digestion. If you have indulged a lot lately and your stomach is needing a little TLC this drink is the answer for you.
Ingredients
One whole filet Aloe Leaf or 2 tbsp Lily of the Desert Aloe Vera Juice
1 Cup Uncle Matt's Organic Orange Juice
1/2 Lemon or lime squeezed
1 cup of frozen fruit
1/4 cup of Agave
Mix everything together in a blender and serve in tall glasses.