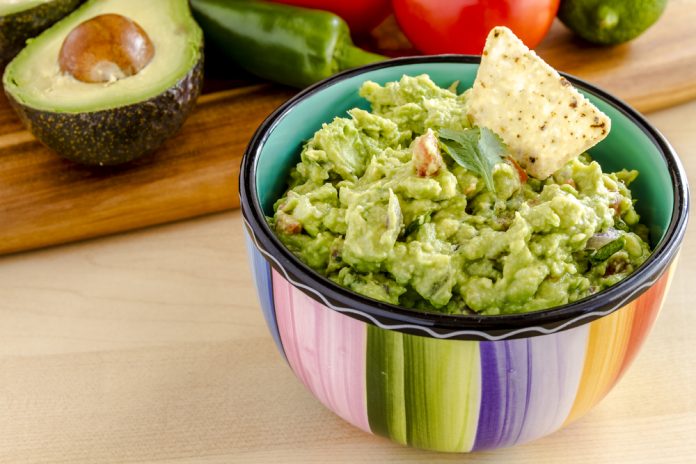 Happy Cinco de Mayo! And if today isn't May 5th, we recommend this guacamole recipe any day of the year. The healthy fat will leave you satisfied for hours. We added aloe vera juice to this recipe because it is great for digestion, it helps you absorb more nutrients, and it is also great for immune support. A real winning combination.
Ingredients
1 red onion chopped
2 cloves garlic
1 lemon
¼ cup Lily of the Desert Aloe Juice
Fresh coriander
2 avocados
Sea salt
Directions
Chop the onions and garlic.
Squeeze lemon juice into a bowl and add aloe vera juice.
Chop coriander.
Mash the avocado and then add in the above ingredients.
Add a pinch salt and mix well.
Serve with chips, or as a dip for veggies. This also tastes amazing in a wrap or on toast.
Read next:
Easy Keto Baked Avocado Fries with Spicy Mayo
The Delicious Health Benefits of Avocados


Sign up for our newsletter enjoy all of our latest content:
DISCLAIMER: This article contains affiliate links, which means that if you click on one of the product links, Naturally Savvy will receive a small commission so we can keep pumping out amazing articles like this one. Thank you so much for your support!