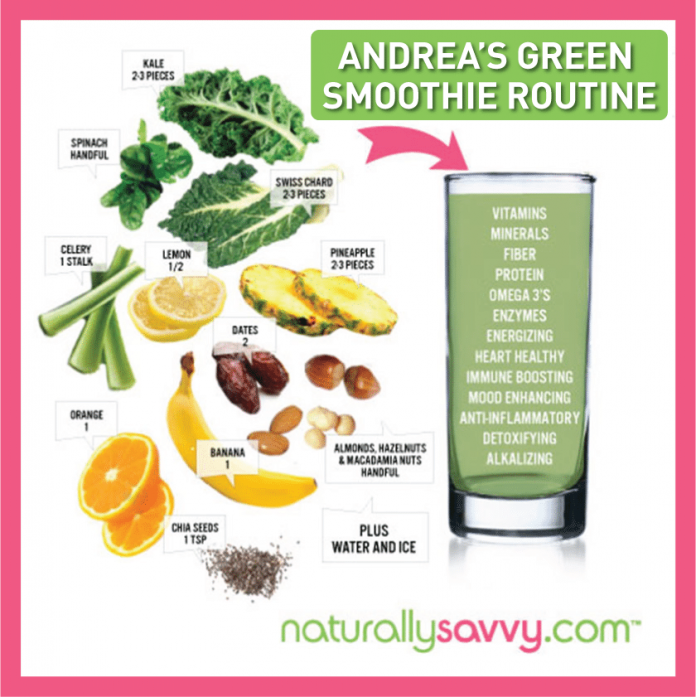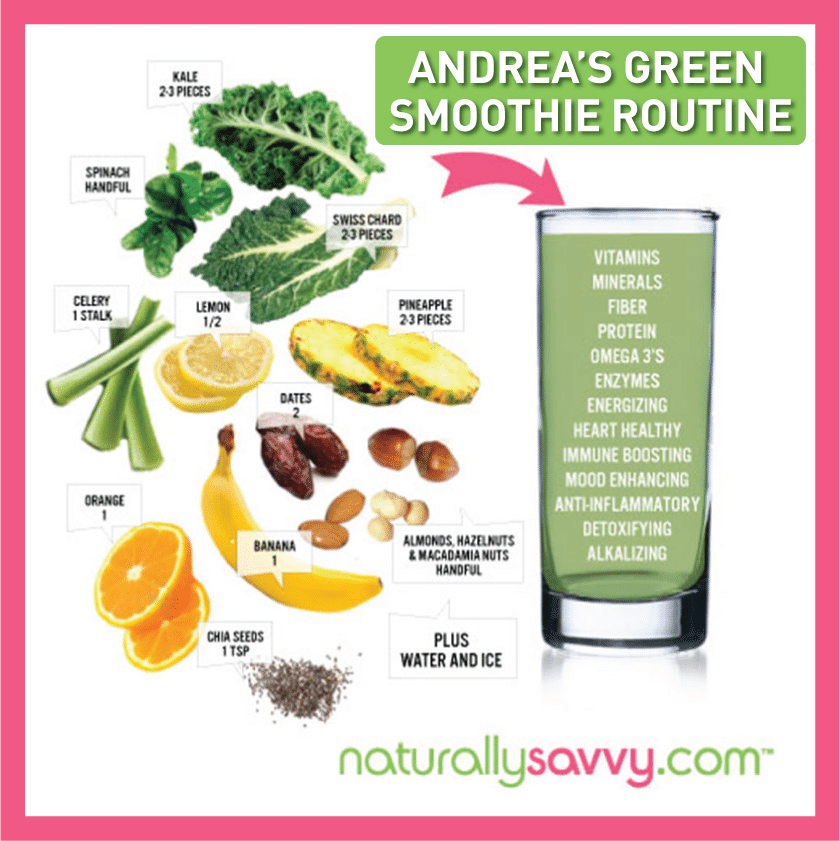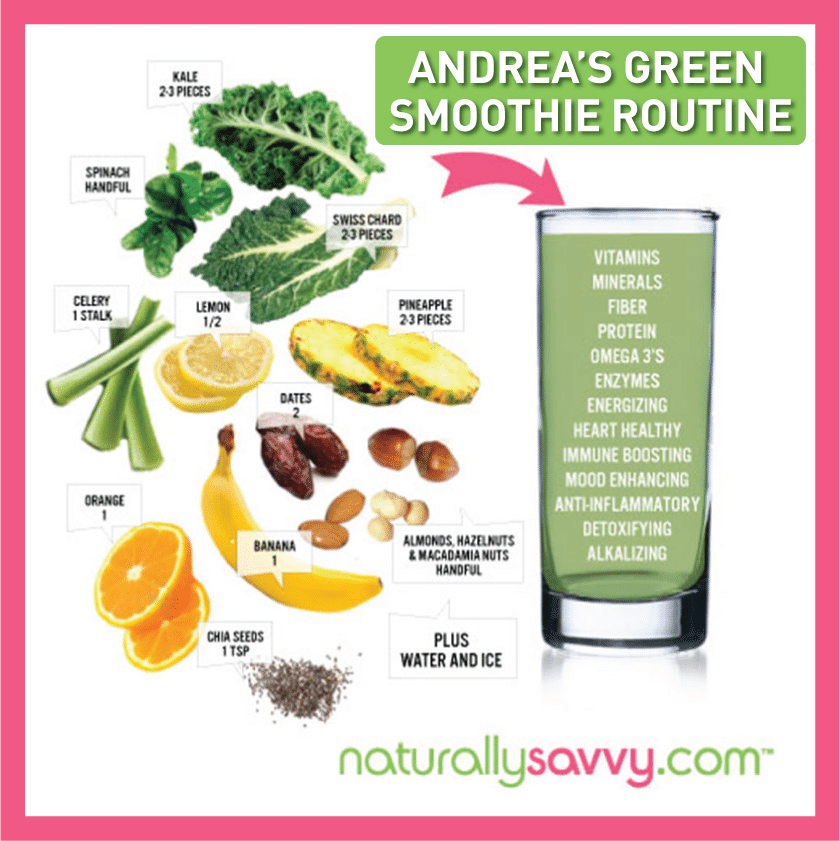 Andrea's Favorite Energizing Green Smoothie Recipe
This great-tasting smoothie is a personal staple of mine and is loaded with vitamins, minerals, fiber, protein and omega-3s. It will definitely leave you feeling energized and can also help with inflammation and detoxification. Enjoy!
Serves 2
Ingredients
2 to 3 pieces of kale
1 handful of kale and/or spinach
1 stalk of celery
1/2 of a lemon, peeled
1 orange, peeled
2 to 3 pieces of Swiss chard
2 to 3 pieces of pineapple
2 dates
1 banana
1 tsp of chia seeds
A handful of nuts or seeds (a mixture of almonds, hazelnuts and macadamia nuts is my fave combination)
Water + ice
Directions
Add all ingredients into a high-powered blender. Add a bit of water to get things blending, and ice if you prefer your smoothie cold. Blend until smooth, add more water to desired consistency. Enjoy!
Read more: 10 Smoothies for your Moods and Needs