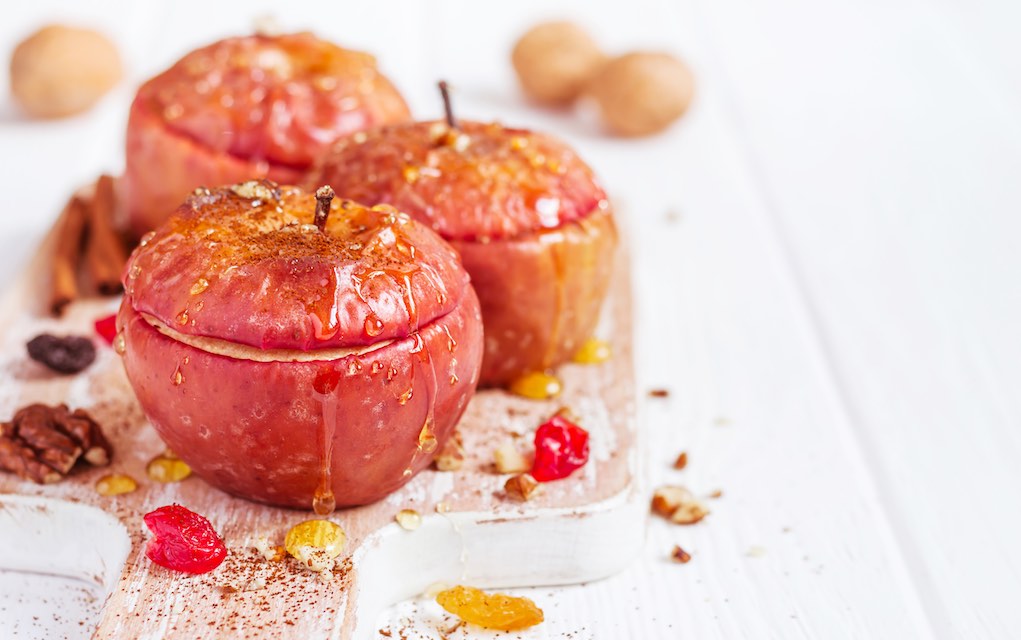 When I think of baked apples, I think of autumn, but in fact these delicious treats can be enjoyed any time of the year. Baked apples are a sweet dessert with a touch of cinnamon, but you can jazz them up any way you want. Enjoy as a snack or in the morning for breakfast.
Ingredients
Directions
Preheat oven to 400°F/200°C.
Wash and chop tops off apples, place to the side.
Core centers of apples.
Place raisins in the center of apples (where core used to be).
Top with maple syrup and sprinkle with cinnamon.
Cover apple with their original tops.
Pour water into base of pan.
Bake for at least 20 minutes or until apples are soft.
For more yummy healthy recipes, be sure to subscribe to our newsletter:
DISCLAIMER: This recipe contains affiliate links, which means that if you click on one of the ingredient links, Naturally Savvy will receive a small commission so we can keep pumping out amazing recipes like this one. Thank you so much for your support!