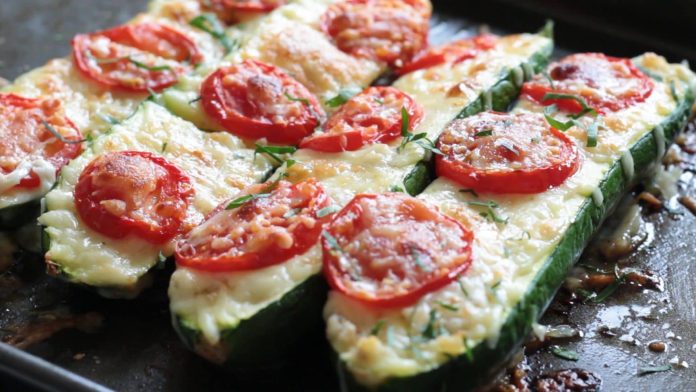 Wheat-Free Baked Zucchini Pizza Recipe
These tasty baked zucchinis are a fresh and healthy way to enjoy the flavors of an authentic Italian pizza – without the wheat. So easy and quick to make, these gluten-free treats are sure to become a staple dish for busy nights. Make it a family affair and kid-friendly and let everyone add their own special toppings.
Ingredients
2 large zucchinis
2 tomatoes, sliced
2 cloves garlic, minced
1 tbsp Ellyndale olive oil
1/4 cup grated organic Parmesan or shredded organic mozzarella cheese, optional
Sea salt and freshly groundpepper, to taste
Read more about eating gluten-free
Directions
Slice the zucchinis in half lengthwise. Brush with olive oil and top with garlic. Add sliced tomatoes, cheese (optional), salt and pepper. Bake at 375º F for 20 to 30 minutes until soft.