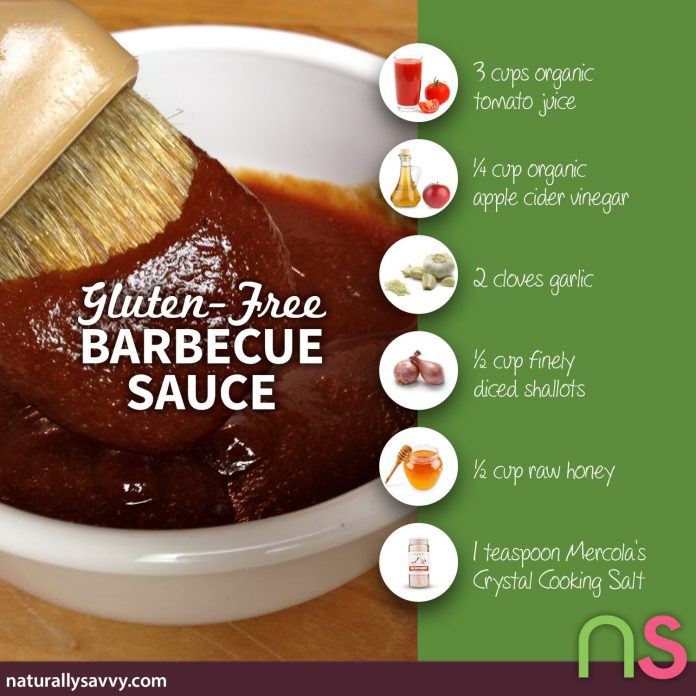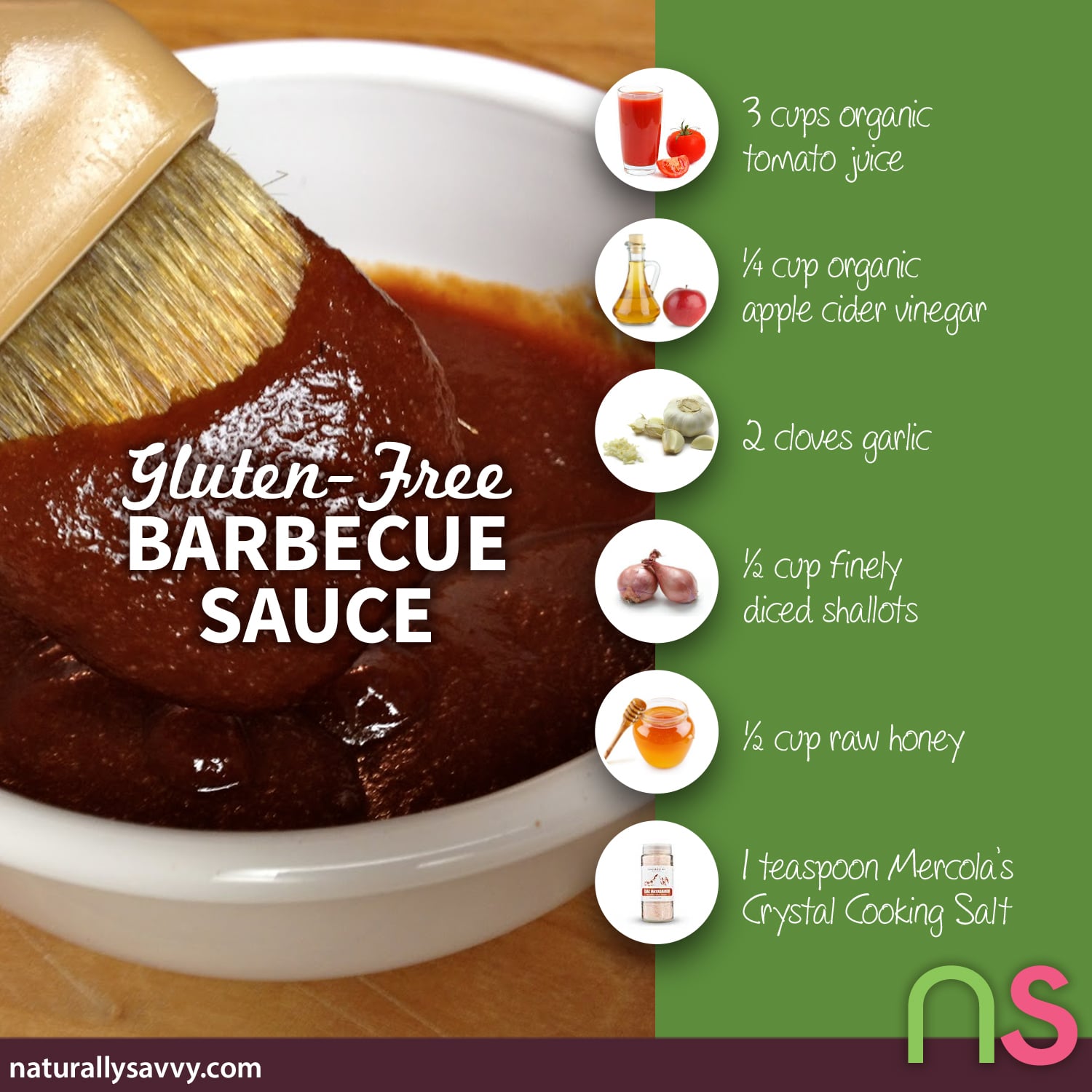 Gluten-Free Barbecue Sauce Recipe
This authentic gluten-free barbecue sauce recipe was given the thumbs up by a group of enthusiastic Southerners in North Carolina! A bit of tart, a bit of sweet and lots of flavor. You can whip it up in just a few minutes, and it's perfect over tofu chunks, veggie shish-kabobs, and Barbecue Chicken Wings. 
Ingredients
3 cups organic tomato juice
1/2 cup finely diced shallots
1/2 cup raw honey (or xylitol if you prefer a sugar-free option)
1/4 cup organic apple cider vinegar
1 teaspoon salt
1 teaspoon dried thyme
1/4 teaspoon cayenne pepper
2 cloves garlic, minced
1 tablespoon ginger, minced
Flesh of 1 naval orange, diced and without seeds
Read 6 Healthy Alternatives to Processed Foods You Can Make at Home
Directions
Place all ingredients in a medium-sized pot. Simmer with the lid off on medium heat for for 45 minutes, or until desired consistency. This can be puréed in a blender to smooth out the texture if desired.