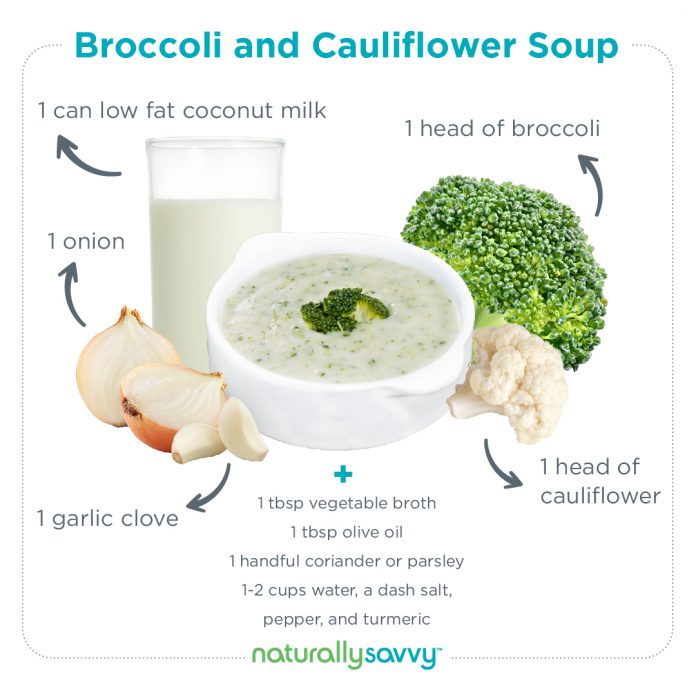 Depending on where you might live, it could be getting colder outside. There's no better time than now to try some new and delicious soup recipes! This broccoli and cauliflower loaded soup is sure to keep you feeling full and satisfied while also packing a nutritional punch!
Ingredients:
1 head of cauliflower
1 head of broccoli
Dash of salt, pepper, and turmeric
1 can of low-fat coconut milk
1-2 cups of water
1 tablespoon of vegetable or chicken soup mix
A handful of coriander or parsley
1 onion
1 clove of garlic
1 tablespoon of olive oil
Directions:
1. Sauté the onion in olive oil and then add garlic.
2. Cut the cauliflower and broccoli into small to medium-sized pieces and add to the onion and garlic.
3. Season with salt, pepper, and turmeric.
4. Add the low-fat coconut milk and the water. Bring to a boil, and add the vegetable or chicken soup mix.
5. Lower the heat and cook for about 15-20 minutes.
6. Add the coriander or parsley and then purée the soup.
Enjoy!