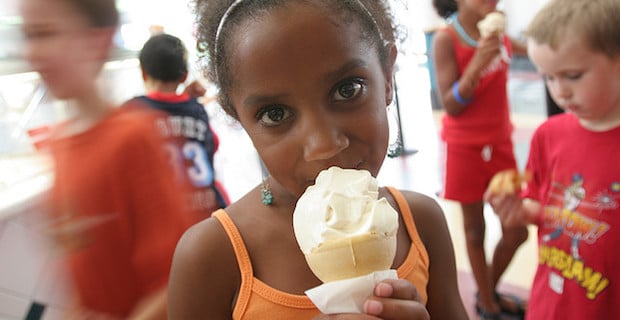 There's nothing better than ice cream at the end of the day, and with this recipe you can get all of the relaxing benefits of magnesium and your antioxidants too! This recipe is dairy-free and low in sugar, making it perfect for vegans, paleo folks and anyone trying to eat more healthily. You can substitute any fruit of choice, and you can also adapt this recipe by adding chocolate chunks, coconut flakes, nuts, or even sprinkles. Best of all, this recipe is simple and there's no ice cream maker needed!
Servings: 4
Prep time: 1 hour+
Cooking time: 0 mins
Ingredients
1 tablespoon Natural Calm, Raspberry-Lemon flavor
1?2 cup hot water
1 pint raspberries
2 cans full-fat coconut milk
Maple syrup, optional
Directions
1. Place Natural Calm powder in a glass or mug; add hot water. Let it fizz, then stir until dissolved. Mix with coconut milk and maple syrup to taste.
2. Pour coconut mixture into two ice-cube trays and leave in the freezer overnight.
3. Once frozen, add the ice cubes to a food processor, along with the raspberries, and process until smooth, scraping down the sides as necessary, until the mixture is the consistency of soft serve. Serve as is, or freeze for an additional 15-20 minutes until the mixture is firm, then scoop and serve.