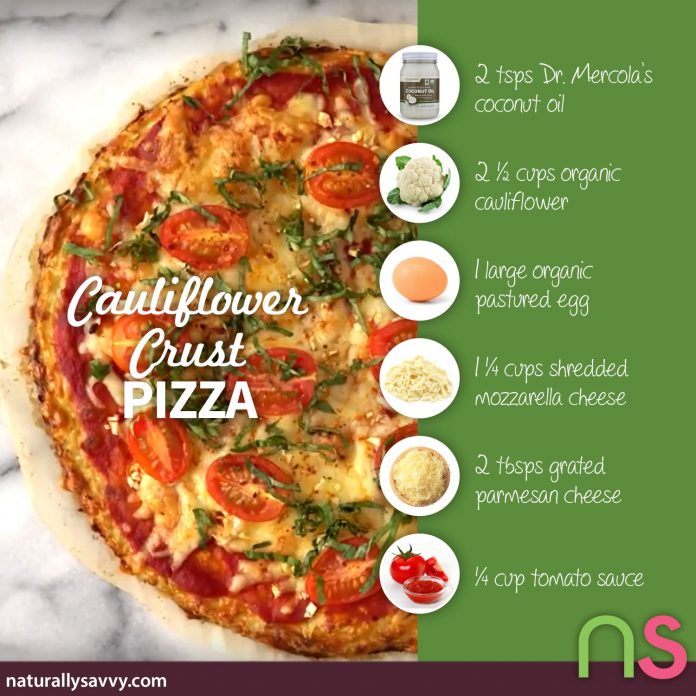 This amazing gluten-free pizza uses a base of cauliflower for its crust. Cauliflower is a powerhouse food and takes on the flavor of whatever you cook it with, in this case, cheese, and pizza toppings. Yum! We even suggest getting the kids involved and let them choose the toppings they love the most. Be sure to give them lots of veggies to choose from.
Ingredients
2 tsp melted butter or Dr. Mercola's coconut oil
2 1/2 cups organic cauliflower, grated (about 1/2 a large head)
1 large organic pastured egg, lightly beaten
1 1/4 cups shredded mozzarella cheese, preferably raw
2 tbsps grated parmesan cheese
Kosher or Dr. Mercola's Himalayan salt and freshly ground black pepper
1/4 cup tomato sauce (avoid canned, use natural jarred or fresh)
1 cup organic grape tomatoes, sliced in half
2 cloves garlic, sliced
1/4 teaspoon crushed red pepper flakes
Fresh basil leaves, optional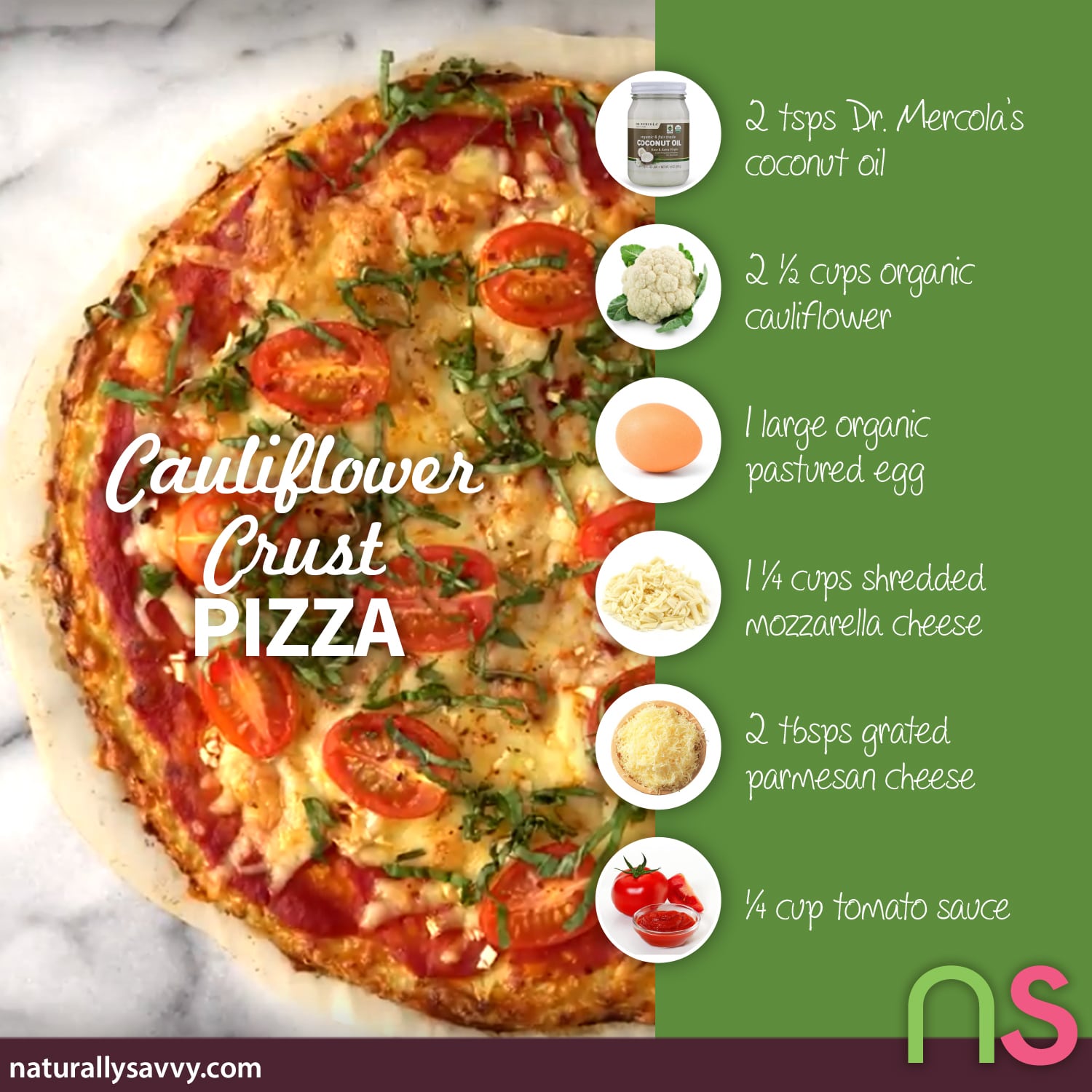 Directions
1. Line a rimmed baking sheet with parchment paper, and preheat oven to 425 F.
2. Grate the cauliflower using a box grater until you have two cups of cauliflower crumbles. Steam until soft and let cool.
3. Mix in the egg, one cup mozzarella, parmesan cheese, and salt and pepper. Once combined, pat into a 10-inch round prepared pizza pan. Coat lightly with melted butter or Dr. Mercola's coconut oil and bake for 10 to 15 minutes, or until golden.
4. Top the pizza with the sauce, 1/4 cup mozzarella, grape tomatoes, garlic, and red pepper flakes. Bake in the oven until melted and bubbly, another 10 minutes.
5. Top with basil before serving.
This recipe originally appeared on Mercola.com.