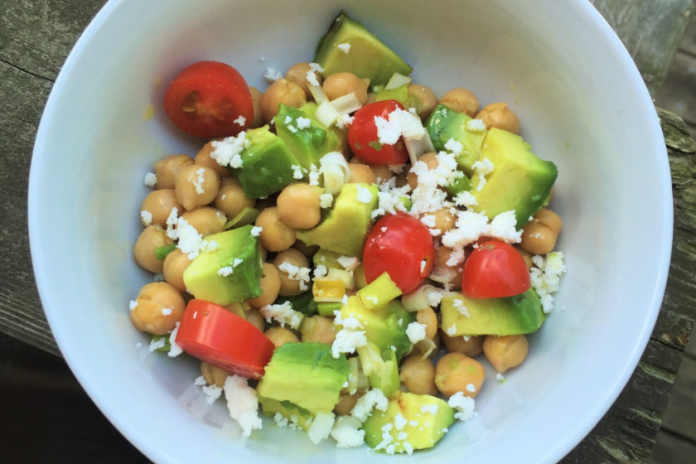 How can I say no when my daughter asks for her favorite chickpea salad? This salad has morphed into a staple in our house. It is quick to prepare, a great school lunch option and is a very satisfying mix of flavors and textures.
You can really add whatever you like to this salad, depending on your family's preferences. Here are the basics:
Ingredients
1 can no salt added organic chickpeas, rinsed and drained (Choose a can with a BPA-free lining.)
1 avocado, diced
1 green onion sliced or 1/4 cup diced red onion
Handful of cherry tomatoes
Handful of feta (or non-dairy cheese)
Depending on who is making and who is eating this salad it sometimes has diced red peppers, black olives and cilantro (ok, it's just me who likes the cilantro).
Combine all the above in a bowl.
Dressing
1 shallot, sliced
2 tbsp red wine vinegar
2 tbsp white wine vinegar
1/4 cup organic olive oil
Combine dressing ingredients and pour over salad. Mix and enjoy!
What will you put in your salad? What are you family favorites?
This post originally appeared on Nutrilicious.ca.