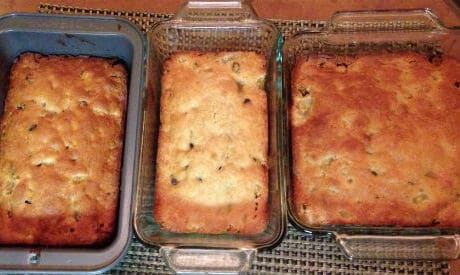 Jazz up your banana bread with a couple of great superfoods! Chocolate is already a favorite addition, but golden berries add a unique and mildy tart take on this classic baked good.
Ingredients
3 cups whole wheat flour
4 eggs
1 ½ cups sugar
1 cup Maison Orphée grapeseed oil
3 bananas, mashed
1 cup chocolate chips
1 cup golden berries
Directions
Grease 3 loaf pans (8x4x2.5 inches). Beat eggs with sugar. Slowly add oil and flour. Add bananas, mix, then add chocolate chips and golden berries. Mix well. Add mixture to the 3 pans evenly. Add additional chocolate chips and golden berries on top, if you wish.
Bake at 350 F for 45 minutes. Remove from oven and cool for 30 minutes before serving.