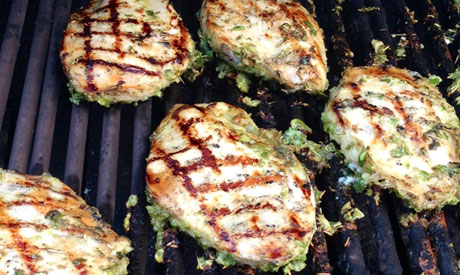 Here's another great recipe for your barbecue. Try these tasty Cucumber Rosemary White Balsamic Chicken Breasts!
Marinade:

In a food processor place the following:

5 garlic cloves

2 mini cucumbers

1/4 cup of fresh basil (about 40g)
Process and then place in a mixing bowl with the following:

1/2 cup white balsamic vinegar

1/4 cup olive oil

2 tablespoons dried rosemary

In a marinating vessel place 6 chicken breasts. Add the marinade and let sit from 30 minutes to 5 hours. Grill and enjoy.