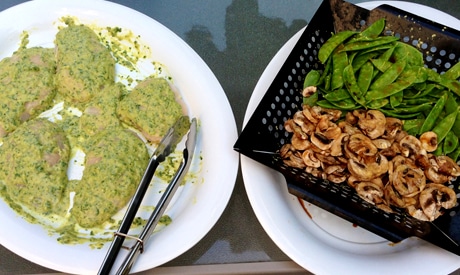 If you're looking for something exciting to throw on the grill, look no further than these delicious Dijon Sweet Basil Chicken Breasts! Gather 4 or 5 medium sized chicken breasts, and follow the recipe below:
Ingredients:
1/4 cup Dijon mustard
1 bunch of basil finely chopped (40g)
5 garlic cloves finely chopped
1/4 cup olive oil
1 tablespoon water
1 teaspoon black pepper
Mix well and then cover the chicken breasts. Grill and enjoy.