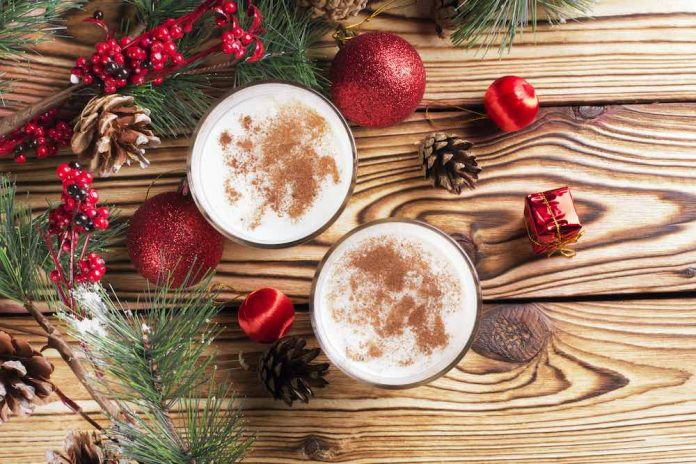 A Starbucks Eggnog Latté has trans-fats and 42 grams of sugar in a tall! Yikes. Here we brew our own version of an Eggnog Latté that skips the trans-fats and you can control how much sugar it has. This is a great healthier version of a holiday treat.
Ingredients
4 ounces of boiling water
1 expresso
4 ounces unsweetened dairy-free beverage
1 Bigelow Eggnogg'n Tea Bag
½ tsp honey (optional)
dusting of nutmeg
Directions
1. Boil 4 ounces of water.
2. Add Bigelow Eggnogg'n Tea Bag to boiling water and let brew for 3-5 minutes.
3. While steeping boil dairy-free milk.
4. Mix tea and milk together. You can mix them with a frother to create foam.
5. Sprinkle with nutmeg. Enjoy!
More fun Bigelow Eggnogg'n Tea Recipes:
Figs Brulée with Vanilla-Eggnog Ice Cream
Eggnogg'n Granola with Dried Fruit and Yogurt
More Latté ideas:
Delicious and Hydrating Superfood Lattés
DISCLAIMER: This article contains affiliate links, which means that if you click on one of the product links, Naturally Savvy will receive a small commission so we can keep pumping out amazing articles like this one. Thank you so much for your support!