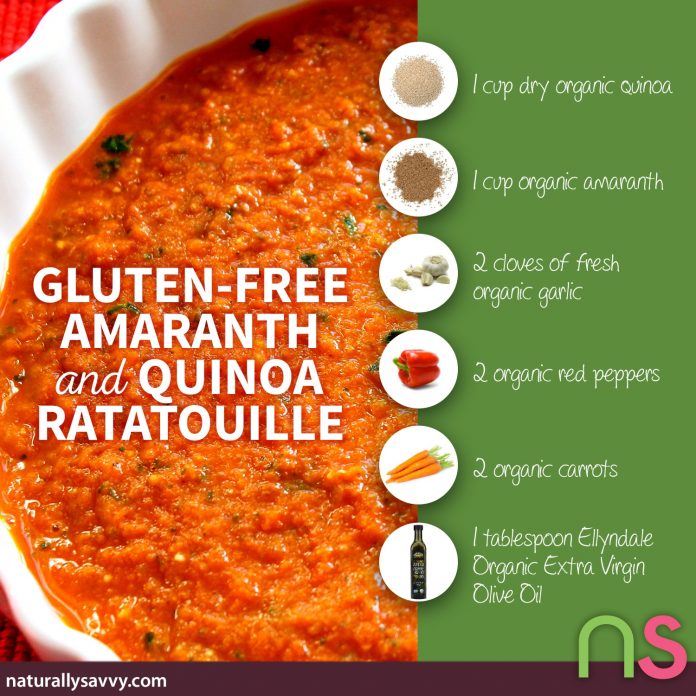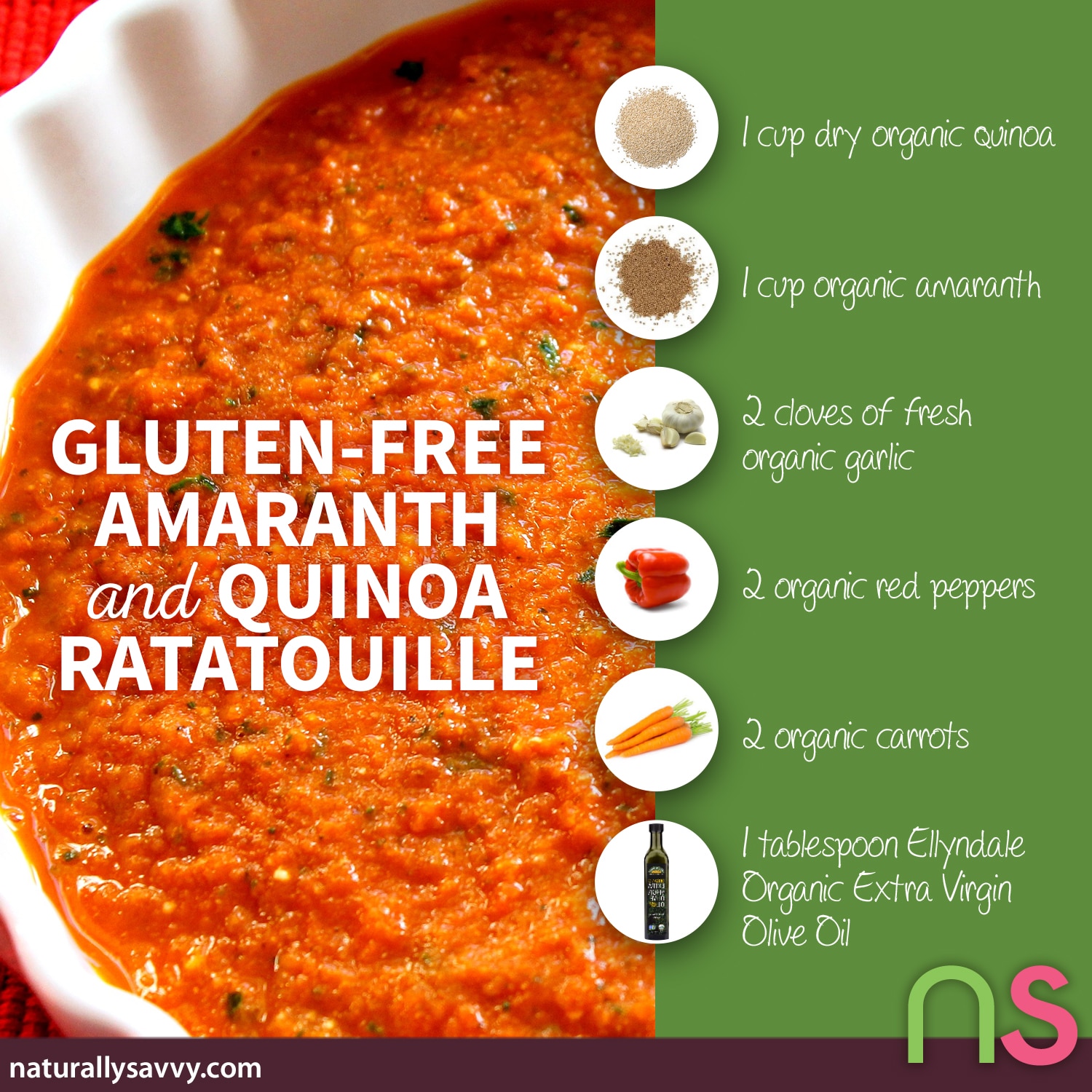 Gluten-Free Amaranth and Quinoa Ratatouille Recipe
This a delicious, gluten-free, mineral-rich purée for baby, but can be served to the rest of the family too. For mom and dad and older siblings, simply leave it chunky and add a bit of salt and/or favorite seasonings.
Ingredients
6 cups water (for cooking)
1 cup dry organic quinoa
1 cup organic amaranth
1 tablespoon extra virgin olive oil
2 cloves of fresh organic garlic, diced
2 organic red peppers, diced
2 organic carrots, chopped
1 organic onion, diced
2 organic zucchinis, chopped
3 organic tomatoes, chopped
1?4 cup water
Directions
Step 1: In a large saucepan, bring 3 cups of water to a boil. Add quinoa and reduce to simmer. Cook for 20 minutes, all water should evaporated.
Step 2: In another large saucepan, bring 3 cups of water to a boil. Add amaranth and reduce to a simmer. Cook for about 30 minutes, stirring often. Most water should be evaporated.
Step 3: In a large skillet, heat olive oil, fresh garlic, and red peppers. Mix well. Add carrots, onion and zucchini. Stir until vegetables start to soften. Add tomatoes and water. Cover and allow to sit and soften for about 5 minutes.
Step 4: Combine cooked vegetable mix with the cooked quinoa and cooked amaranth. Purée until smooth. Save some for the rest of the family or make a double batch.
Step 5: Once prepared, refrigerate your homemade baby food with in 2 hours and use within 24 hours. For later use, store the purée in the freezer in airtight containers portioned into individual serving sizes and use within one week.
Recipe and image provided by Happy Family Brands.