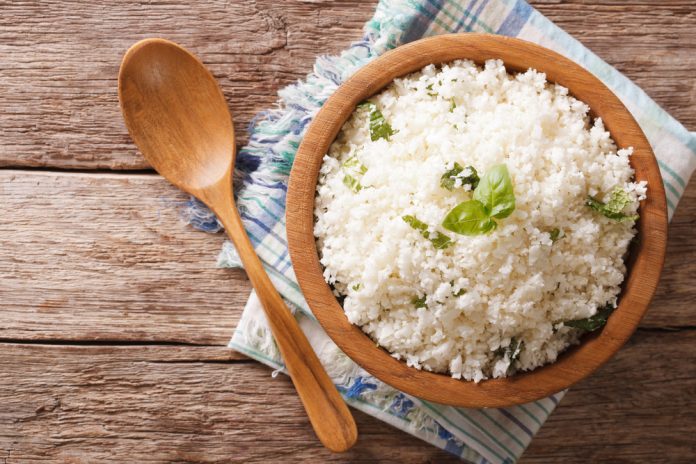 A keto alternative to traditional rice, his veggie-based rice is keto-friendly and can be customized any way you prefer with sauces or added veggies.
Ingredients for Cauliflower Rice
1 head of cauliflower
½ Vidalia onion
3 cloves of garlic
1 tbsp coconut oil
salt and pepper, to taste
Optional items to add:
Frozen peas or veggies of your choice
Scrambled egg
(Makes 2-3 servings, depending on the size of cauliflower)
Directions
Remove leaves and stem from cauliflower; discard.
Grate the entire head of cauliflower until it resembles rice.
Dice the onions and garlic to your desired size.
Add coconut oil to a pan over medium heat.
Add in onion and garlic until slightly browned.
Add in grated cauliflower, salt, and pepper and stir until heated.
More cauliflower receipes:
9 Ways to Eat More Cauliflower
Plant-Based Chickpea and Cauliflower Curry
Easy Baked Sticky Sesame Cauliflower Bites
Sign up for our newsletter, today.
DISCLAIMER: This article contains affiliate links, which means that if you click on one of the product links, Naturally Savvy will receive a small commission so we can keep pumping out amazing articles like this one. Thank you so much for your support!