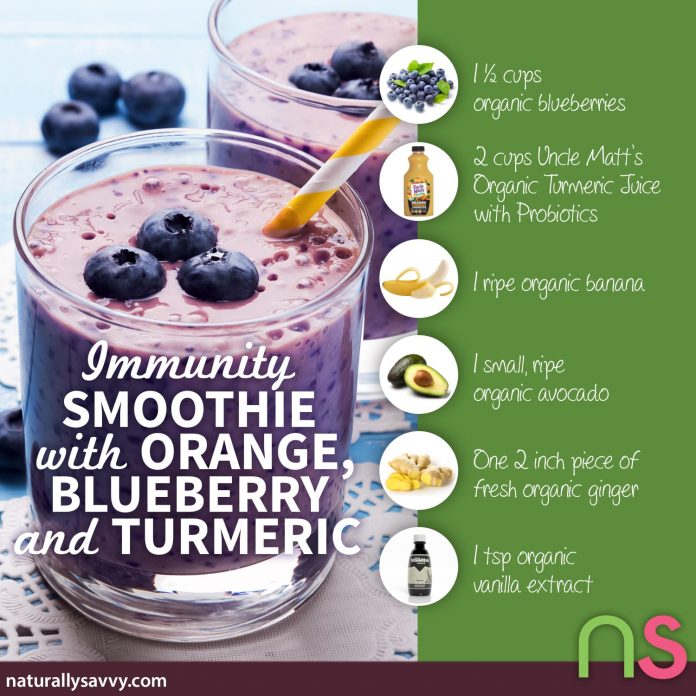 Germs are everywhere and we have a great recipe from our partner's at Uncle Matt's to keep you immune system fighting. This tasty smoothie has blueberries (linked to staving off Alzheimer's) and turmeric (great for fighting inflammation). Mix one up and stay strong all winter long.
Ingredients
1 1/2 cups organic blueberries
2 cups Uncle Matt's Organic Turmeric Juice with Probiotics NOTE: If you are unable to find this particular juice, you can use organic orange juice, turmeric powder, and yogurt instead.
1 ripe organic banana
1 small, ripe organic avocado, peeled and pitted
One 2 inch piece of fresh organic ginger, peeled and grated (optional)
1 tsp organic vanilla extract
Directions
Mix all the ingredients together in a blender, add a handful of ice if desired. Blend thoroughly, serve, and enjoy!
Recipe from Uncle Matt's.