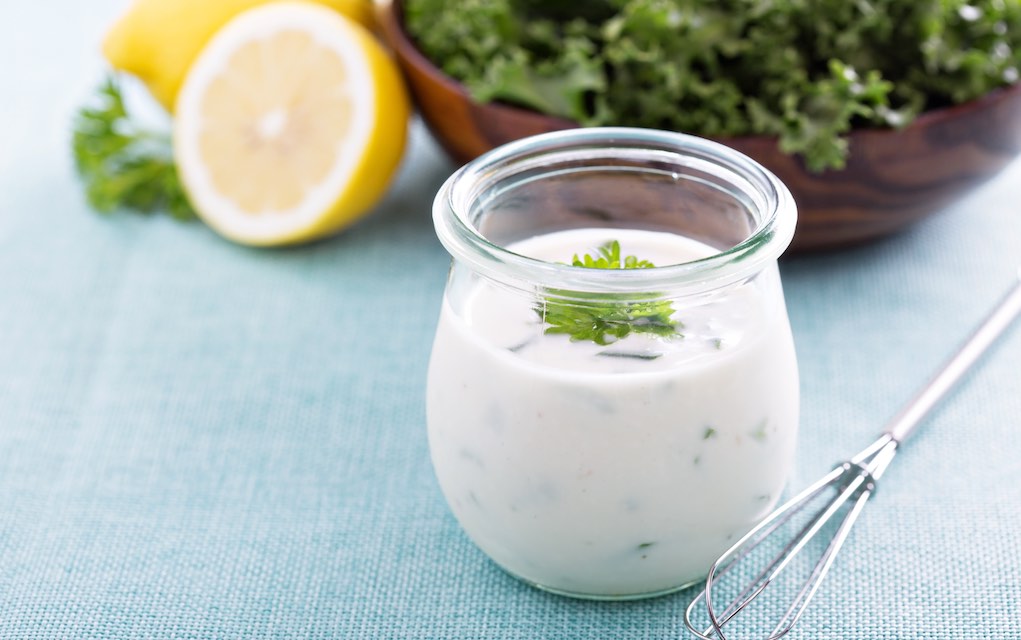 A keto approved easy ranch dressing perfect for salads or as a dip!
Ingredients
1 Cup Full fat cottage cheese
2/3 Cup kefir
2 Scallions, finely chopped
1 Tsp Dijon *mustard, *ensure the brand you use is keto friendly (no added sugar)
1-2 Tsp Lemon juice, freshly squeezed (adjust to taste)
1/2 Tsp Garlic powder
1/2 Tsp Dried basil 
1/4 Tsp Dried oregano
Directions
In a food processor or blender, process cottage cheese and kefir until smooth.

Pour into bowl and stir in scallions, mustard and seasonings; adjust seasonings to taste.

Cover and refrigerate for at least 30 minutes so flavors develop. Store for up to one week. Stir before serving.
Makes 1 2/3 cups
Subscribe to our newsletter as we include weekly recipes for your whole family to enjoy.