Serves 1 (can be multiplied to serve more)
Looking for a quick Low-FODMAP friendly dinner, look no further. Pre-cut some of the ingredients and store them in the refrigerator for a quick dinner you can put on the table in less than 30 minutes.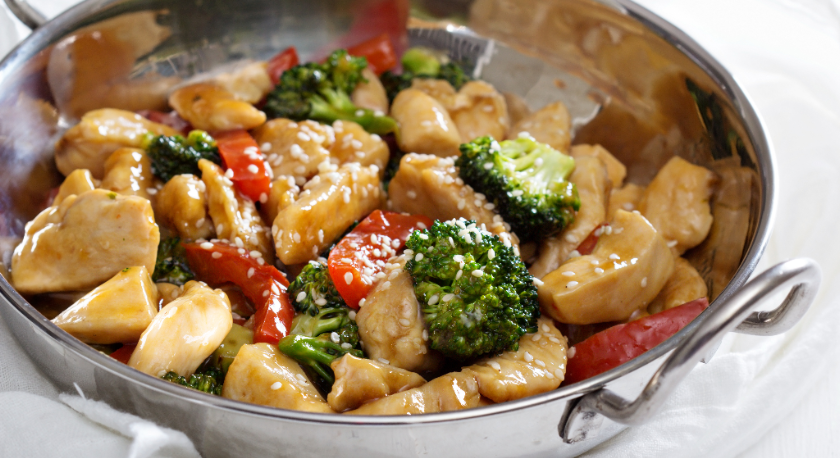 Ingredients
4 ounces boneless, skinless chicken breast, cut into thin strips
1 tbsp soy sauce or San-J Gluten-free Tamari
3/4 tbsp non-GMO cornstarch
1 spring onion, green tips only, chopped
1/4 tsp minced fresh ginger root
1 tbsp vegetable oil, divided
1/2 cup red bell pepper
1/2 cup broccoli
1/3 cup pre-cooked brown rice
Instructions
1. In bowl, combine chicken, soy sauce, cornstarch, spring onion tips, and ginger; let stand for 15 minutes.
2. Heat 1/2 tablespoon oil in skillet or wok over medium-high heat. Add chicken and stir-fry 3 minutes; remove from pan and place on a plate.
3. In same pan, heat remaining oil. Add vegetables and stir-fry 5 minutes. Stir in chicken and soy sauce mixture; stirring constantly, bring to boil and boil 1 minute.
4. Serve over rice.