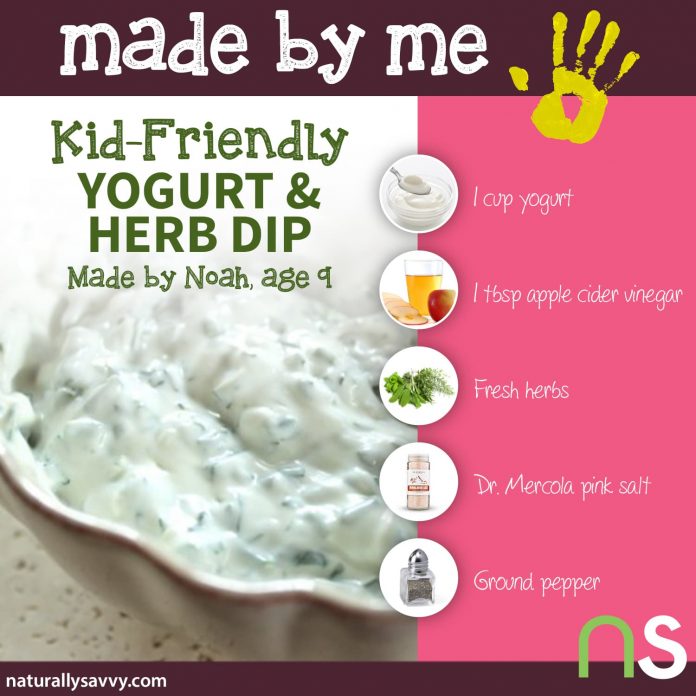 Getting your kids to eat more vegetables is always a challenge. Try making this super creamy and flavorful dip together and your kids will be begging for more veggies.
Ingredients
1 cup organic greek yogurt
1 tablespoon apple cider vinegar
Chopped herbs of your choosing, like onions, garlic ramps, dill, and mint
Directions
Mix all the ingredients together, cut up fresh vegetables and enjoy!
SUBMIT YOUR MADE BY ME RECIPE HERE