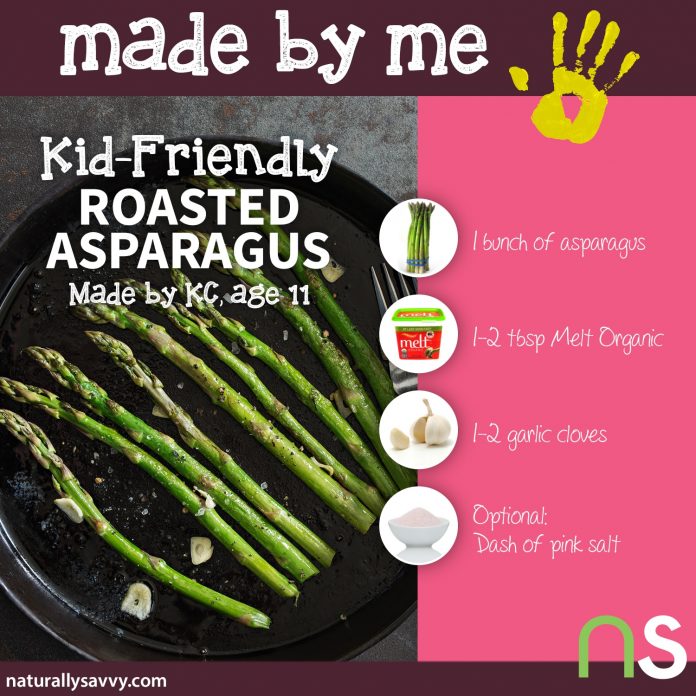 "I love asparagus this way. It tastes soooo yummy." ~ KC, 11
Ingredients
1-2 bunches of asparagus
1-2 tablespoons of Melt Organic Buttery Spread
1-2 garlic cloves
Optional: Dash of pink salt
Directions
Preheat oven to 400 degrees.
Melt the buttery spread in a sauce pan over low heat for 3-4 minutes.
Crush garlic cloves or slice into small pieces and add to melted buttery spread. (KC says to have a grown-up help you.)
Add the garlic and mix together.
Wash the asparagus and shake off excess moisture. Cut off the ends of the asparagus.
Place asparagus on a baking sheet lined with parchment paper and drizzle warmed up buttery spread and garlic.
Place in the oven and bake for 15 minutes.
If you prefer a saltier taste add some pink Himalayan sea salt.
SUBMIT YOUR MADE BY ME RECIPE HERE