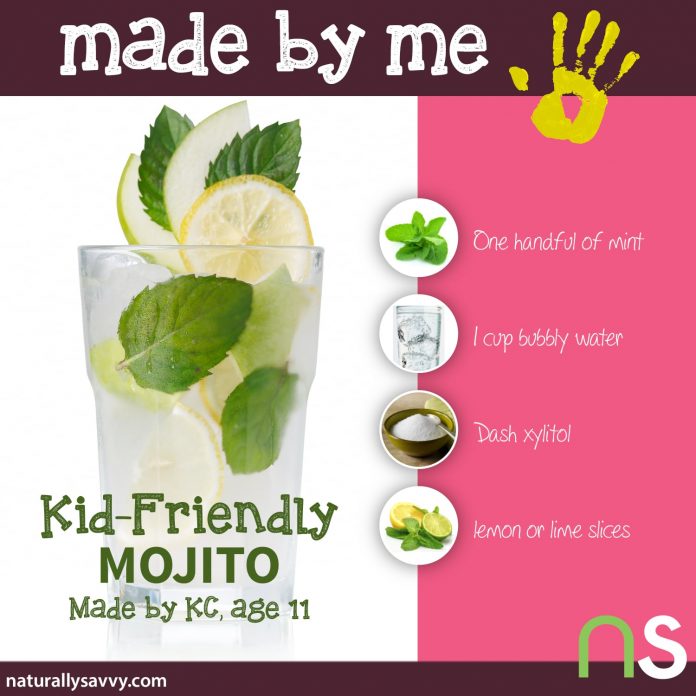 "On a super hot summer day this drink is so refreshing!" ~ KC age 11
Ingredients
One handful of mint
1 cup bubbly water (Perrier or Soda Water will work too.)
1 tablespoon lemon or lime juice
A pinch of xylitol
Lemon and lime slices
Crushed ice
Directions
Put crushed ice in a glass and add the bubbly water. You can crush the ice in a blender.
Remove mint leaves from the stem, cut into smaller pieces if you prefer.
Add xylitol to the bubbly water and stir.
Add mint leaves and lemon or lime juice to the water and stir again.
Garnish with slices of lemon and lime. Enjoy!
KC recommends using scissors to cut the mint leaves since they are safer than a knife.
SUBMIT YOUR MADE BY ME RECIPE HERE