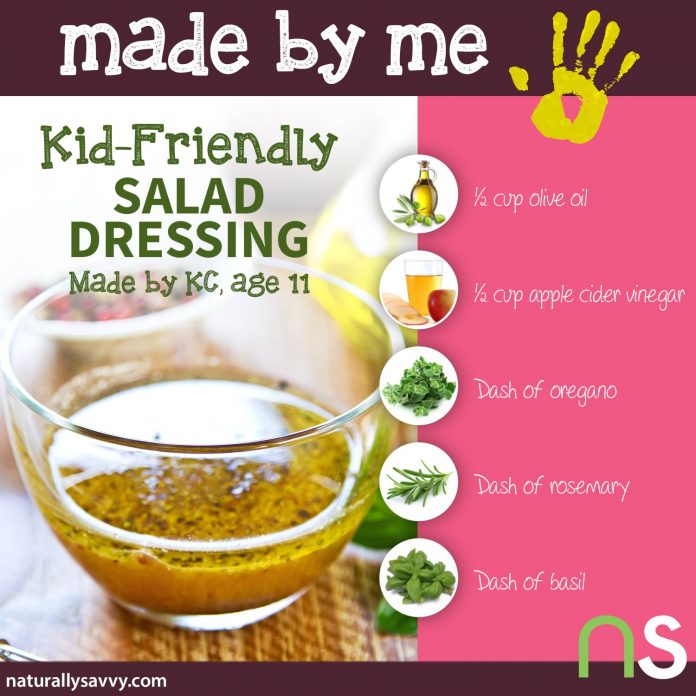 This salad dressing is super easy to make and makes veggies taste delicious!
Ingredients
1/2 cup organic extra virgin olive oil
1/4-1/2 cup apple cider vinegar (to your liking)
1 tbsp oregano
1 tbsp rosemary
1 tbsp of basil
Garlic (to your liking)
Salt and pepper to taste
Directions
Combine all the ingredients in a salad dressing shaker and combine. This dressing can be kept in the refrigerator for 3-5 days.
SUBMIT YOUR MADE BY ME RECIPE HERE